Relative Redemption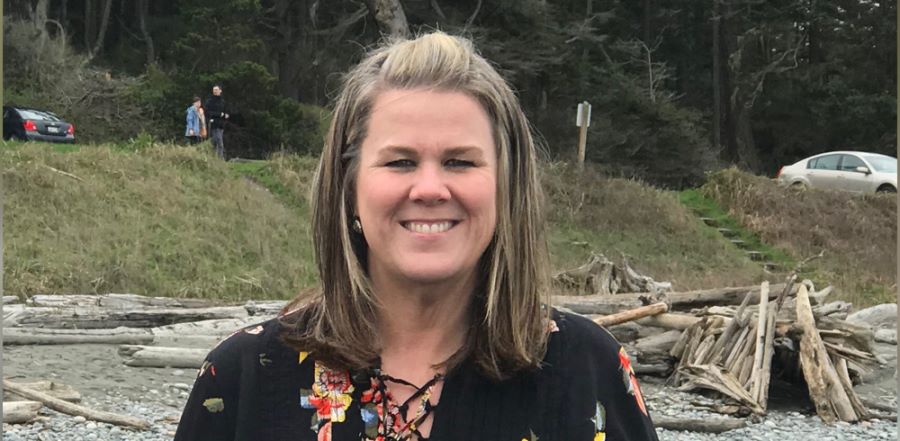 Don't miss any stories. Follow AG News!
Three decades ago, Stacie L. Shaffer checked herself into
Teen Challenge
after a series of bad decisions left her wanting a better life for herself and her three children.
"I was a 22-year-old mess," says Shaffer. Trapped in addiction, Shaffer's poor choices left her wondering if her children would be better off being raised by other people. She could not bring her children into the rehabilitation program so she made the harrowing decision to leave them with three different families in order to get the help she needed.
Stacie came alive during her time in Teen Challenge, which is a department of U.S. Missions.
"Teen Challenge gave me a foundation for the first time in my life," she says. Through the program, she came to realize that her life had a purpose. She also received the healing she needed to relinquish her troubled past.
After two years, Shaffer graduated from Teen Challenge and went into the
Teen Challenge Ministry Institute
. However, Shaffer experienced several bumps in the road after leaving Teen Challenge. Her first marriage fell apart after her husband relapsed into addiction. She remained estranged from her children. Her son, who struggled with being adopted by another family, became an addict.
During this difficult season, Shaffer continued to trust God, and eventually circumstances began to improve. Her son received help for his addiction. He is now a youth pastor at an Assemblies of God Church in California. She has been able to rebuild a relationship with both of her daughters. She remarried.
Eight years ago, Shaffer reconnected with Teen Challenge, starting work in an office position. Five years later, the leadership of the Pacific Northwest Adult & Teen Challenge asked Shaffer to lead the
women's campus
in Graham, Washington.
"I didn't feel qualified, but they said that I was the one," she says. As director, Shaffer plays an integral role in shaping the lives of women seeking freedom from life-controlling issues such as alcoholism and drug addiction. She also has been able to mentor women along the way.
Tiffany M. Bettencourt, 36, came into Teen Challenge after spending several years addicted to heroin. After she graduated from the program, she stayed on as an intern and Shaffer took Bettencourt under her wing.
"She showed me what a relationship with Jesus looks like," Bettencourt says. After her internship, Bettencourt started working for
Absolute Ministries
, a next step live-in community that helps people in recovery reintegrate into society. Bettencourt will serve as the director of Absolute Ministries' first women's home, which opens this spring.
Shaffer, who has been sober for the past 30 years, is able to draw on past experiences of hopelessness and addiction to help women recognize their own unhealthy thought patterns.
After experiencing deliverance from addiction and being healed of the wounds that came from being rejected by family members, Shaffer had plenty for which to be thankful. Her parents divorced when she was a baby, and complicated family dynamics resulted in her bouncing between various relatives' homes until she landed in foster care.
"I grew up pretty much an orphan," she says. She ran away from a foster home at the age of 14. Four years ago, God opened the door for reunification with her father and stepmother.
"I had to let go of the anger and hurt," Shaffer says. "We made new memories." Shaffer led her father to salvation in Jesus before he died of cancer in October 2018.
God also restored Shaffer's relationship with her mother, whom she had lost track of since estrangement during childhood. Three years ago, Shaffer reconnected with her mother, now a Christian, living in New Mexico.