Remembering the Faith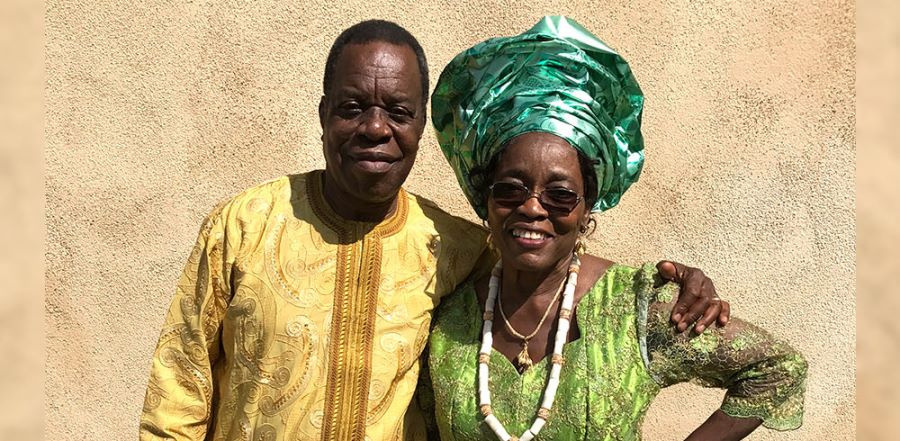 Don't miss any stories. Follow AG News!
Chukwuma "Chuma" Iroezi hopes the Nigerian Christians who move to the U.S. don't forget the faith that brought them to the nation in the first place.
Many who emigrate for a better life get caught up in pursuing the American dream of financial rewards, according to Iroezi.
"People who move here tend to come for material things and get lost in society," he says.
Nevertheless, Iroezi, who is senior pastor of World Missions Christian Fellowship in Torrance, California, preaches to around 120 mostly first- and second-generation Nigerians each week. Most are millennials. Iroezi's wife of 40 years, Stella, is co-pastor and oversees children's ministry.
Iroezi started the church 15 years ago after he permanently moved to the U.S. from Nigeria. He earlier attended Vanguard University, the Assemblies of God school in Costa Mesa, California, and Fuller Theological Seminary, where he earned his doctorate in missions. He returned to Nigeria and became the first president of a Bible college there.
"When I came over here I wasn't thinking about ministry, but the Lord said otherwise," recalls Iroezi, 76. "There is a joy in reaching out to others and telling them about Jesus."
Last year Iroezi and a team of leaders from WMCF went through quarterly cohorts of the Acts 2 Journey sponsored by AGTrust's Church Transformation Initiative. The weekend sessions, led by AG Assistant General Superintendent Alton Garrison, are designed to help local church leaders better impact their vicinity.
"Everything we learned through Acts 2 seemed to address our situation as a small church," Iroezi says. "We want to get laity to see the vision of the church and to reach outside to our neighborhood and beyond. We want to train the laity to serve people and to evangelize."
Odi Moghalu, who has attended WMCF since 2011, is a children's Sunday School teacher at the church. Moghalu says he is impressed with Iroezi's unflagging service.
"I love his dedication and commitment to the Lord," says Moghalu, 49.
Moghalu says many who have immigrated to the U.S. from Nigeria have been blessed because of work opportunities. As with Iroezi himself, they escaped poor, war-torn villages where they often lost all their belongings and witnessed relatives being killed. Moghalu fled in 1996 after incarceration due to articles he wrote critical of the military rule then in effect.
"I left rather than be killed," says Moghalu, who is now a public schoolteacher.
One of the resolutions WMCF leaders decided as a result of the Acts 2 Journey is to start a day care center at the church by August. The church just moved to a new location, and Iroezi also desires to open a food bank to serve local residents.
"Child care will help us get the community into the church," Iroezi says.