Rescued by the Cross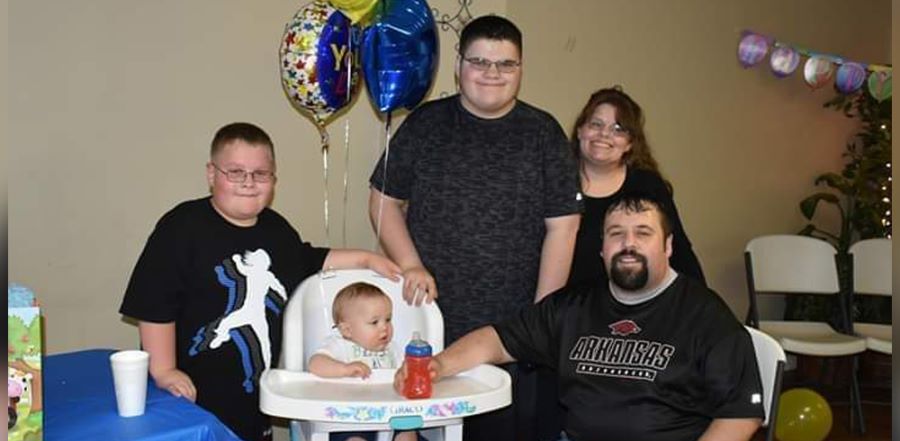 Don't miss any stories. Follow AG News!
When Christy L. Valdez, 42, came to the altar during a revival service at
First Assembly
of Lincoln, Arkansas, she staggered under the weight of secret sins.
Aside from her husband, Anthony, no one else knew she liked to snort crystal meth or smoke marijuana after their children went to bed. Likewise, no others had a clue about the marital battles that had grown so bitter one night she wished her husband would die. No one suspected how desperately she craved a new life that could take her away from life's hatred, conflict, and chaos.
No one, that is, except the Holy Spirit. As soon as she answered an evangelist's invitation to accept Jesus as her Savior, the Spirit gave her a new prayer language.
"I just started crying out to God," Christy says. "I remember getting up from the altar and hugging everybody. I went home and told my husband, 'I got filled with the Holy Spirit and it was the best thing ever.' I can't fully describe God's grace and what it did for me."
Around the same time as her Spirit baptism, Anthony, 41, went to court on a charge of possessing a controlled substance (meth). With six felonies and prison time on his record, he had a choice: return to lock-up or go through drug court, which would mean attending rehabilitation programs during six years of probation (he completes his sentence in June).
Although he tried several Alcoholics Anonymous meetings in a neighboring town, Anthony found a more spiritual environment at LifeLine Connection. The Lincoln support group meetings were then led by Jimmy and Yvonne Oakes, who moved to Ozark, Missouri, last summer to lead the strategic rollout of the
Adult & Teen Challenge
nonresidential drug treatment program
,
Ready Now Recovery
.
The discussions about God at LifeLine meetings finally sparked Anthony's curiosity. A year after Christy's conversion, he agreed to accompany her to church. A couple of months after Anthony started attending services, Jimmy and Yvonne told him they would accompany him to a revival at Lincoln First.
"When the evangelist gave an altar call, I took that step forward and I haven't looked back," Anthony says. Soon after, Anthony was baptized; later, the couple's two older sons, A.J. and Andrew, also entered baptismal waters. Since then, the changes in the Valdez family's life have been like the difference between night and day.
"Oh, my goodness, it's just awesome," Lincoln First pastor Jerry A. Mizell, 69, says of the couple's turnaround.
The numerous changes in their lives included the conversion of Christy's mother, Glenda, a month before she died.
"Seeing how God saved me, she felt He could do that for her," Christy says. "The week after the funeral, I found out I was pregnant. I feel God sent our youngest son to ease my pain. I call him my little testimony."
Although she had become a trained facilitator for LifeLine meetings, Christy stepped away from the program after Aaron's birth in May 2017. Today she serves as First Assembly's part-time custodian. In the past, she has been van driver for the church's Girls Unlimited group, and she is set to become director as soon as pandemic restrictions ease.
The same year he started probation, Anthony found a job at a nearby food processing plant and worked his way up from assembly line to supervisor. He now oversees 45 employees on the night shift. With God's help, he also turned his back on the drug habit that he had picked up in high school when a friend offered him some meth.
And, cleaned up his language.
"Before, every other word coming out of my mouth was a cuss word," says Anthony, who sometimes prays with co-workers during dinner breaks. "Now, I cringe when I hear cussing."
Christy has no doubt about the greatest miracle God has worked in their lives: restoration of their marriage.
"The Lord saved it, nothing else could have," she says. "My kids see us as a loving couple."