Restored After Repeated Rejections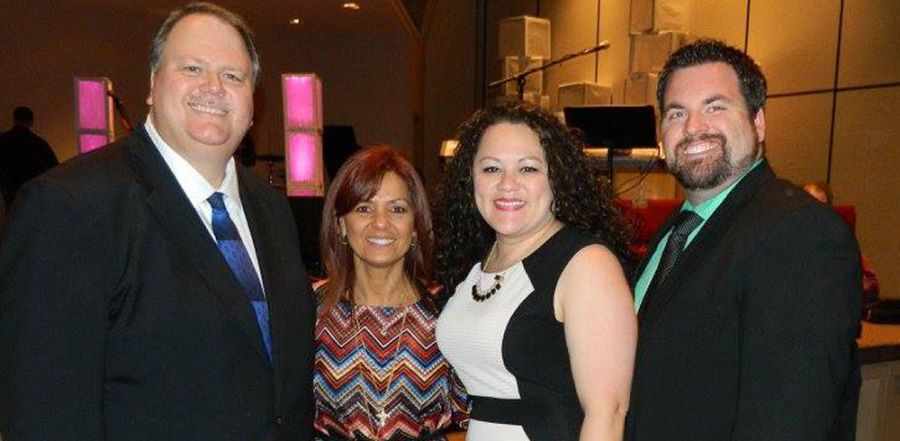 Don't miss any stories. Follow AG News!
Sonya M. Wiley's feelings of rejection began early in life. She never knew her father, who didn't stay around after impregnating her unwed mother. Matters worsened when the mother abandoned Sonya, then age 5, and her 10-year-old sister, Laurie, at a Salvation Army center in Nashville, Tennessee.

The girls' 21-year-old sister, Loni — already raising two young sons from a failed marriage — arranged to gain legal custody of them. Although they shared the same mother, the three sisters each had a different father.

After she began raising a brood of four, Loni married Scott Dobbins. Loni and Scott became surrogate parents for Sonya.

But the situation grew tense later when Loni and Scott invited Loni's mother— also Sonya and Laurie's mom — to live with them. The mother had suffered back-to-back massive strokes that ultimately contributed to her death later. Despite living under the same roof again, Sonya had little interaction with the woman who had deserted her and never apologized.

Nevertheless, Scott and Loni provided a stable, Christian home for the growing girl. Scott worked as a bivocational associate pastor.

"Money was always tight and it was difficult," Scott recalls. "Our commitment to God kept us committed to each other."

Unsurprisingly, however, Sonya rebelled. Her bad behavior intensified during her senior year in high school, drinking alcohol, taking illegal drugs, and bouncing from one male relationship to another.

During her first year at Tennessee State University, Sonya became pregnant by a school maintenance employee uninterested in staying with her. Her adoptive parents urged her to keep the baby. They offered to help raise the child. They also suggested adoption as an option.

Sonya chose another route: abortion.

"I was not willing to hear of anything else at the time," Sonya recalls.

Loni and Scott determined to keep demonstrating God's love to Sonya, despite her rejection of their values.

"It was a dark time for us because we have a core belief that abortion is murdering a precious life," Scott says.

Despite her conviction that abortion is sin, Loni accompanied Sonya to the abortion facility because she didn't want her to be alone on such a traumatic day.

"We didn't support her decision and she wasn't living the way we wanted," remembers Scott, now 56. "But we always tried to be there for her."

As a college dropout, Sonya kept up the revelry to mask her loneliness and depression. At 21, she married a man she met at a club, and gave birth to daughter Kiara in 1999. They divorced five years later. With her daughter in tow, Sonya returned to live with her "sister mom" and Scott.

"My parents held me together by supporting me physically, spiritually, and financially as I struggled being a single mom," Sonya says.

Still, Sonya continued with wild partying and promiscuity. By this time, Scott had become lead pastor of Bellshire Assembly of God in Nashville

"I played the part of going to church with them on Sundays so I wouldn't be an embarrassment," Sonya remembers. "But I kept my sinful lifestyle a secret."

Finally, at 26, Sonya dedicated her life to the Lord at Bellshire. Scott and youth pastor Christopher Wiley baptized her the following Sunday.

Sonya and Chris — whose first wife, Sheila, died at the age of 27 of leukemia after three years of marriage — went on to wed in 2005.
Before they married, Sonya told Chris about her abortion. Other than Loni and Scott, only Chris knew about it.

"The abortion weighed heavily on me because I'm so against it," says Chris, 39. "I had to allow God to take away my regret that a child that could have been ours didn't get to live."

"I had convinced myself that I was fine, that I didn't need to rehash my sin," Sonya says. "But I was an angry person all the time; little things set me off."

Scott connected the rage Sonya exhibited with unresolved emotions stemming from her abortion.

"I felt inadequate to address it," Scott says. "I really became dependent on the Lord's strength to get me through."

Sonya felt conflicted being involved in ministry because she sensed guilt over her hidden transgression.

"I always felt unworthy and like a fake," says Sonya, 42.

But in 2016, Sonya went through a 12-week SaveOne course and received healing. SaveOne is an Assemblies of God-affiliated abortion-recovery ministry founded by Sheila Harper.
"I thought I had accepted God's forgiveness for committing abortion, but that class helped me realize how the sin had lingered," Sonya says. "I really had just buried things deep inside. Each SaveOne chapter peeled off the layers little by little."

Today, Sonya transparently tells others about her abortion and healing as an avenue to help others connect to God. The Wileys now have four children.

"Sonya is such a happier, more content person than when we got married," Chris says.

In 2018, Chris and Sonya planted Living Word Fellowship in White House, Tennessee. She leads worship and children's ministry. She recently resigned as an assistant in the AG Tennessee Ministry Network office to devote full-time attention to SaveOne as Harper's personal assistant.

Sonya's "sister mom" Loni died of stomach cancer at the age of 55 in 2018. Yet Scott is grateful for the complete turnaround in Sonya's life.

"God has not just healed her from the dark things, but also used those to really help other women to seek and find healing for themselves for whatever their sin is," Scott says.
Photo: The family gathered at General Council in 2015. From left: Scott, Loni, Sonya, and Chris.