Restoring Dignity and Hope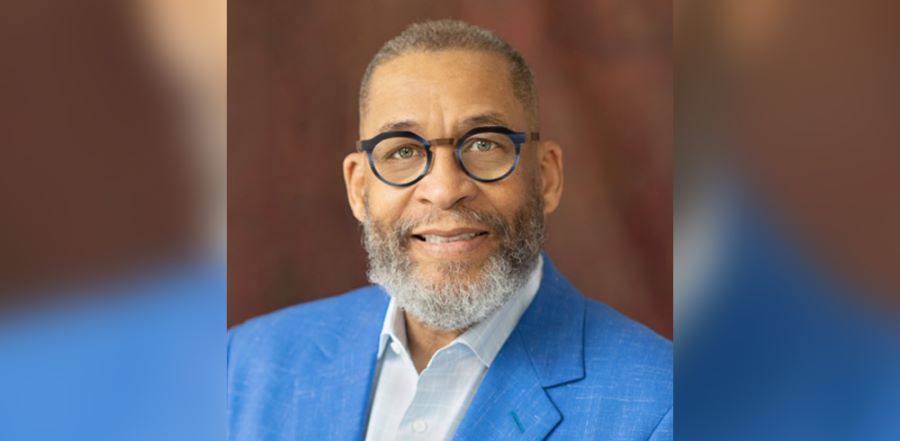 Don't miss any stories. Follow AG News!
Willie Parish Jr. views the clients of
Bread of Life Mission
in Seattle with the utmost respect. Part of the reason is his Christian belief that everyone is valued in God's eyes. But there also is the reality that Parish personally understands the depths of homelessness and despair.
"Years ago, I heard the message,
The only good junkie is a dead junkie. You'll never make anything out of yourself
," recalls the compassionate and empathetic Parish. "But in spite of everything, the Lord gave me hope. He was still willing to accept me no matter how low I was."
As a teenager growing up in Youngstown, Ohio, Parish started down the wrong path of substance abuse. A five-year addiction began with alcohol, graduated to marijuana, then heroin. When he couldn't afford heroin, he became a thief and illicit drug peddler in order to keep using. Multiple attempts to kick the habit at halfway house treatment centers failed.
To get his Bible-believing grandmother Mabel Barnett off his back, Parish voluntarily entered
Teen Challenge of Greater Cleveland
. At the age of 22, Parish surrendered his life to Christ the first week at the facility.
But four months into the program, Parish's past caught up with him. A grand jury indicted him on 14 counts of selling heroin, cocaine, and morphine related to transactions with an undercover narcotics agent. Faced with a potential 32-year prison sentence, Parish instead spent the next 18 months at the
Ohio State Reformatory
in Mansfield.
Through Teen Challenge connections, Parish secured a job in the chaplain's office at the prison, noted for being the main filming site of the movie
The Shawshank Redemption
after the penitentiary closed. There he had the opportunity to interview every incoming inmate. He evangelized other prisoners, led Bible studies, and distributed Scriptures.
The experience deepened his walk with the Lord. As with the Israelite Joseph sold into slavery in Egypt, Parish sensed the Lord's favor on him in the penitentiary. After his release, Parish went back to Teen Challenge for another five months to complete the program. Subsequently he had a desire to stay clean from drugs. He had tried and failed before in his own power, but knew with the Lord's help it could be done.
Parish felt a burning passion to share the gospel with others, to let them know the reality of Jesus' transformational power he had experienced. He became the first credentialed Assemblies of God African-American pastor in Ohio, planting Evangel Assembly of God (now
Metro Assembly of God
) in Youngstown and
Crossroads Community Church
in Oberlin.
SEATTLE MINISTRY
After 18 years of pastoring in Ohio, Parish accepted the invitation of a 17-member search committee to reestablish
Pacific Northwest Adult & Teen Challenge
in Seattle.
After nine years leading the center back to a firm foundation, Parish in 2008 become president of Bread of Life Mission, which has been helping the homeless in Seattle since the
Great Depression
. With seven full-time staff members and scores of volunteers, Bread of Life doesn't shy away from its faith-based mission in offering recovery programs and emergency services. Neither does it take a paternalistic approach to those going through chronic addictive behavior and homelessness.
"No matter how hard a time people are going through, we want to restore them to dignity and hope, and let these guests know Jesus shed His blood for them," says Parish, 70. "We are privileged to be able to serve. They are not castaways; they are people."
Annually, Bread of Life provides 122,500 meals; 33,000 nights of safe shelter, and 6,000 items of clothing to guests.
Although he already had a fairly full plate, in 2018 Parish accepted a request by
Northwest Ministry Network
Superintendent Don Ross to serve as interim pastor of a small Seattle inner-city church,
Trinity Life Center
.
"My Sundays were open, so I agreed," Parish says.
"Willie is an amazing leader who breaks down barriers and builds bridges," says Ross, 66. Parish served as the first Black presbyter in the Northwest Ministry Network. When racial strife exacerbated across the nation five years ago, Ross sought Parish out to coach him on how he could be more understanding of different ethnic viewpoints as a white leader. The pair
held meetings
in the Seattle area to discuss race relations.
Ross appreciates that Parish sees the value of all people.
"Willie has a servant-leader mentality at Bread of Life Mission," Ross says. "He's developed programs that have helped men and women rise up from the absolute depths of depression to a brand new life."
Parish's four-month stint as Trinity Life Center pastor turned into four years at the predominantly Filipino church. Parish oversaw the elimination of the church's debt and tripling of attendance. In February, Parish handed the reins over to recently ordained AG minister Derron C. Calvin, a former tax attorney.
HEALTH CHALLENGES
Parish continues to lead Bread of Life Mission full time, despite a pair of debilitating health issues.
For the past five years, he has been a thrice-weekly dialysis patient, stemming from kidney damage related to long-ago drug use.
In June 2021, Parish received a prostate cancer diagnosis. He endured 28 days of radiation treatments in March at Cleveland Clinic. He will need quarterly
leuprolide injections
for the next two years.
Parish has been married for 45 years to his wife, Sherill. He met the Ohio native while working with her brother Myron Board at a boy's home after graduating from Teen Challenge.
The couple suffered through the death of their only daughter, 38-year-old Chrissy Joy, from bronchial asthma in August 2020. They are raising Jayden, the now-16-year-old son of Chrissy, a single parent. Willie and Sherill also have a 38-year-old son, Brandon, who lives in Ohio.
Regardless of the multiple setbacks, Parish seems to have boundless energy for the tasks at hand at Bread of Life.
"It's not a job, it's a calling," he says. "Living looks better than dying right now. I've asked the Lord to give me strength."
Even though Bread of Life Mission reduced services during the pandemic, it currently is $500,000 in the black thanks to the generosity of congregations and individual donors. Parish arrived 14 years ago to a ministry $213,000 in the red. Parish, who credits a good team around him, has no plans to cut back on his schedule.
"If I just sat down, I'd shrivel away," he says. "I enjoy seeing people set free like I was set free. The only way they can get set free eternally is through Jesus Christ."