Returning Engagements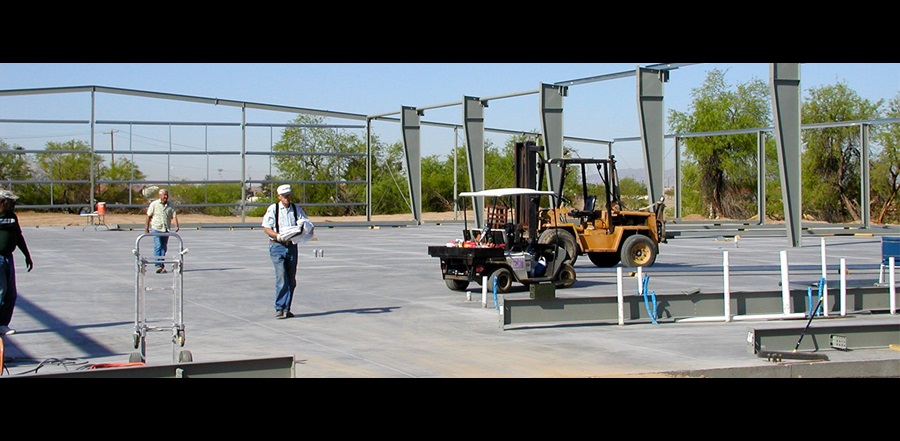 Don't miss any stories. Follow AG News!
Over the past two decades, dozens of RV Volunteers have parked their recreational vehicles on the campus of the Harvest Church to paint, pour concrete, hammer nails, install electrical wiring, and much more.
RV Volunteers sent through U.S. Missions U.S. Mission America Placement Service (MAPS) have completed a half-dozen building and remodeling projects on the site over the years as the Glendale, Arizona, congregation has grown from 20 adherents to 2,500.
"Without U.S. MAPS' ministry, Harvest just would not be where it is today," says Ron G. Rockwell, lead pastor.
U.S. MAPS volunteers have constructed all four buildings that make up the church's current campus. In the fall of 2018, Harvest will greet another crew to begin work on a new 50,000-square-foot sanctuary that will seat up to 2,500. During its largest project completed in 2010, the church welcomed 20 RVs housing 30 volunteer workers.
Rockwell estimates the volunteer efforts so far have saved the church at least $10 million in labor costs.
"It's really impossible to put a value or a dollar on all the things they do," he says.
U.S. MAPS connects RV Volunteers, many of them retirees, with churches and ministry institutions to help complete projects. When volunteers arrive, churches typically provide their RV hookups, while the workers cover their own meals. Harvest Church has its own hookups and laundry and shower facilities on site.
Brian H. Hill, U.S. missionary with U.S. MAPS, connects volunteers with projects in six Assemblies of God districts in the West. Hill says he has seen how people with the right skill sets volunteer to assist in a timely manner at Harvest Church.
"People want to come to Arizona in the wintertime, and Pastor Rockwell's always got something for them to do," Hill says. "God will put a project on someone's mind, and it's just what was needed at that time."
Rockwell and his wife, Sue, began pastoring at Harvest Church in 2001. The congregation then numbered under two dozen, but the church has since grown to 2,500 attendees each week. The buildings hold not only Harvest's services and programs, but also eight ethnic congregations, including Latino, Korean, and Rwandan services.
U.S. MAPS volunteers first arrived in 1998 to build a 1,000-square-foot sanctuary with room for 100 people. They returned in 1999 to add 3,000 more square feet. Two years later, volunteers built a 13,000-square-foot sanctuary.
The church in 2010 opened its largest structure yet, a 34,000-square-foot, 1,000-seat worship center. That facility, also built by U.S. MAPS workers, includes a cafe court, classrooms, nursery, and offices. Volunteers have come in other years for various remodeling projects.
Rockwell, who also is assistant superintendent of the Arizona Ministry Network, says the ministry of the RV Volunteers who come has been more than structural. Their presence, prayers, and even financial contributions have been a blessing to the church, he says, and their work has inspired some at Harvest Church to join RV Volunteers.