Revitalizing Churches — and Lives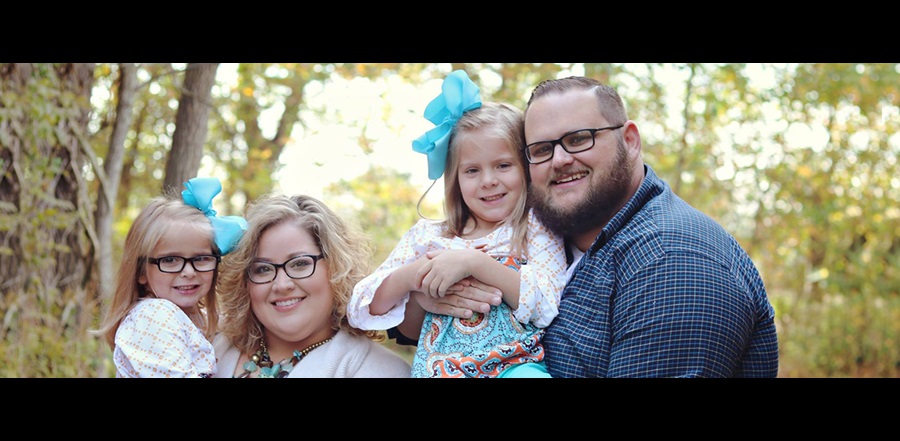 Don't miss any stories. Follow AG News!
In much the same way they have nurtured struggling churches to get them back on their feet, Chris and Laura Wiggs have invested in foster kids who need tender, loving care.
For nine years, Chris has done church revitalization work, turning around congregations that have plateaued or are in decline. He spent five years at First Assembly of God in St. Robert, Missouri, overseeing the congregation that grew from 30 to 200 during his tenure.
"We don't want to see the doors on any of God's churches close," says Laura.
Since September 2015, Chris — who has no desire to pastor an affluent, all-white suburban congregation — has pastored Good Shepherd Church in Owensboro, Kentucky. The church has 200 weekly attendees.
"We're trying to bridge the gap between rich and poor," says Chris, 32. "A businessman may sit next to a homeless person."
Chris and Laura, who met at Central Bible College, have been married since 2008. They believe their coping with personal struggles has helped them engage in frontline ministry with the down-and-out.
"We've live through the hopelessness of infertility," says Laura, 32. "I've dealt with depression."
"God doesn't call us to run away from the hard stuff," says Chris, who graduated from a Masters Commission program in Springfield, Missouri.
Part of that compassion for individuals spurred the couple to become short-term foster parents. The experience with traumatized kids prompted them to want to become permanent parents.
Jaylie and Lydia arrived in October 2014 with a lot of baggage. Chris and Laura fostered the sisters, then 4 and 2, for six months before legalization of the adoptions.
"They desperately needed love and we needed to love them," Chris says.
"We make sure they know we love them," Laura says.
Chris says a broad circle of other ministers, including Josh Kane, youth pastor at Licking Assembly of God in Missouri, helps him vent frustrations.
Chris and Laura Wiggs met Josh and Amanda Kane at foster care training classes in Rolla, Missouri, in 2013. Chris and Josh had been slightly acquainted as pastors before, but they became fast friends during the nine-week classes.
"We had similar stories about why we did foster care," says the 31-year-old Josh, who has been married to Amanda since 2009. "My wife and I have not been able to conceive."
Chris and Josh remain friends, even though they now are separated by 350 miles. They phone or text each other about their struggles pastoring and parenting. The Kanes have fostered six children in six years, as young as 3 days old and as long as 18 months.
Kane says the parenting joys Chris and Laura exhibit are genuine.
"Even though they weren't their biological parents, God meant for those sweet little girls to be theirs," Kane says. "It just took some time to get them."