Royal Rangers Launch Swordsman Program, Girls Ministries Continue Bible Focus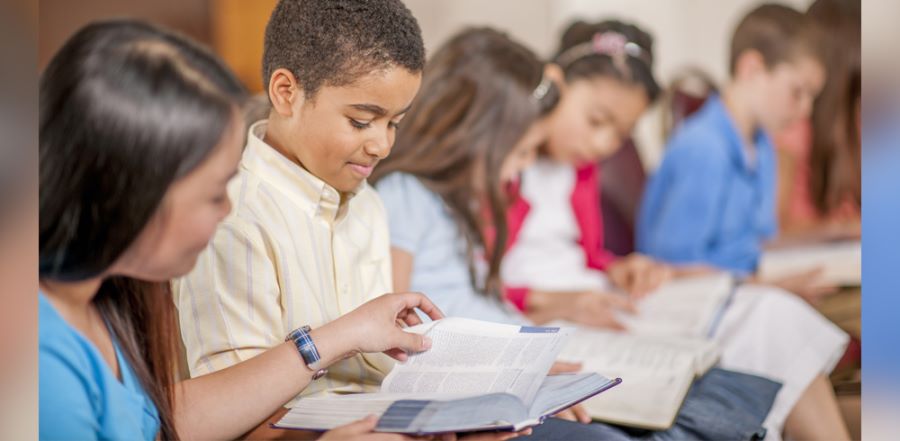 Don't miss any stories. Follow AG News!
Bible engagement is a key emphasis for the Assemblies of God behind the direction of General Superintendent Doug Clay. In an effort to promote Bible reading and reflecting on God's Word, Royal Rangers has launched its new
Swordsman Program
, which pairs well with Royal Rangers' Bible-focused curriculum. Girls Ministries continues to encourage Bible reading and memorization through its club badge and honor requirements as well as the ministry's Daybooks.
"The Swordsman Program was developed in conjunction with the
Bible Engagement Project
," states Karl Fleig, national director of Royal Rangers. "It is designed to help boys and men grow in their relationship with God through developing the habit of daily Bible reading."
In a Barna Group study, research revealed that people who have high levels of Bible engagement through consistently reading the Bible have increased evidence of the fruit of the Spirit in their lives, greater intimacy with the Spirit, greater priority on living out their faith, deeper devotion to and understanding of Scripture, and improved life satisfaction.
"Individuals who engage with Scripture four or more times per week also are 228% more likely to share their faith with others," Fleig adds. "As you read the Word you become familiar with what it says. Your thinking is transformed as the Lord's ways become your ways. Your habit and choices begin to reflect God's Word."
Boys and men who read their Bibles for at least 10 minutes a day, four times a week, are eligible to order an annual commemorative coin. An official patch and a lapel pin will also be made available that can be worn on a Royal Rangers uniform, but membership in a Royal Rangers outpost is not required in order to
join
the Swordsman Program.
Lori Warning, national director for Girls Ministries, says that the Bible has been the foundation for each lesson in the Girls Ministries programs, from preschool through high school.
"We have made the Bible the focus of all we do," Warning says. "Girls are encouraged to memorize Scripture, study the Word, and learn to apply the truths to their everyday life."
Just as the Swordsman Program is open to boys and men who are not part of the Royal Rangers program, Girls Ministries also offers girls, who are simply looking to grow in their personal relationship with Jesus Christ, a variety of resources.
"Among other resources, we offer monthly devotional guides (Daybooks) for
elementary
and
teen girls
," Warning says. "And, in this new season of the church, we are thrilled to provide online resources to help support our churches and families through Virtual Club options for both
elementary
and
teen girls
."
Girls Ministries, as part of their Bible engagement emphasis, also offers a free, downloadable, five-days-a-week Bible reading plan that takes readers through the entire New Testament, in digestible portions, in three years.
Click here
and scroll down to "Stars Bible Reading Guide Bookmarks."
"When engaging in God's Word becomes a priority, that helps make God the priority in a person's life, no matter their age," states Doug Clay, AG general superintendent. "It's exciting to see our Royal Rangers and Girls Ministries programs actively engaging children in disciplined Bible reading — there's no doubt it'll positively impact the trajectory of their lives in Christ."