Running Life's Race Unencumbered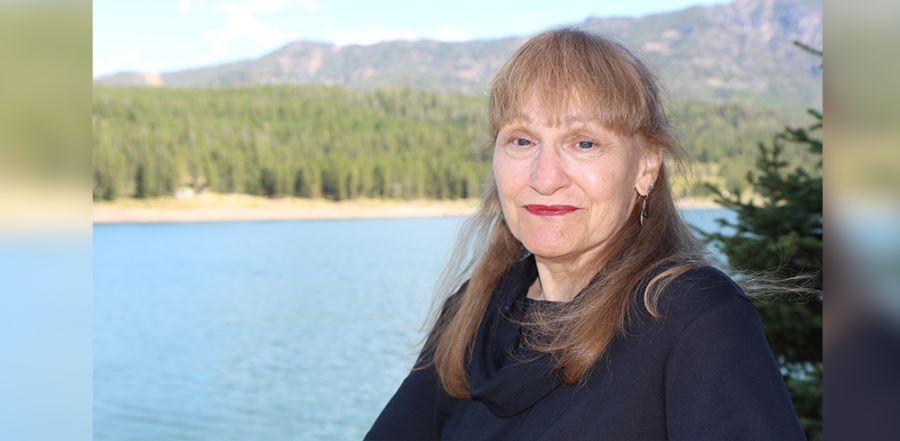 Don't miss any stories. Follow AG News!
Joy Schroeder often told her husband, Dick, that when he traveled away from home, she felt as though she were spinning in space. She trusted Jesus, yet, in a sense, Dick held the tether keeping her in orbit. Once he returned, she felt back on course.
But on Aug. 22, 2021, Dick took an unplanned trip — to heaven. He died at age 70 after a short battle with cancer. It seemed too soon for this man to cease from his labors, given the thousands he touched through
Chi Alpha Campus Ministries
and
Father Heart Ministries
. And it raised questions about how Joy, confined to a wheelchair, would survive. With her tether broken, she depended more heavily on the One who really kept her on course.
After marrying in 1978, the Schroeders worked for over 30 years in Chi Alpha at
Montana State University
in Bozeman. Dick had been saved through Chi Alpha at MSU, and the ministry fed Joy's passion for sharing Jesus with college students.
In 1987, Joy suffered a broken neck in a car crash, paralyzing her from the chest down. Undeterred, she continued her work through Chi Alpha while helping raise the couple's two young children, David and Mandy (ages 4 and 1 at the time). Years later, in 2002, she published
Tools for Mentoring
, a resource for campus missionaries.
After a sabbatical, Dick in 2005 handed the campus ministry over to staff member
Tim R. Anderson
, who remains MSU campus pastor. When an offer came for Dick to serve Chi Alpha at the national level, he and Joy trusted God and obeyed, though the job meant frequent travel for Dick and extra caregivers for Joy.
God blessed the Schroeders' obedience. Dick jetted around the country, influencing even more students. Meanwhile, Joy worked as a life and ministry coach at Chi Alpha and served in other related activities.
In the spring of 2021, Dick began experiencing persistent stomach pain. After doctor visits and tests, doctors diagnosed him with inoperable stomach cancer.
When word spread about Dick's condition, hundreds of voicemails, texts, and comments on Caring Bridge poured in from friends and those impacted by his ministry. Dick wept as he listened to and read those messages. Joy remembers, "More than once, Dick said, 'Joy, we did it right, investing in authentic relationships, walking alongside people to help each other grow and be more like Jesus.'"
Dick and Joy believed in divine healing, but they also believed that God doesn't always heal. He didn't in Dick's case. Joy felt the loss of her earthly tether, but God didn't abandon her. Joy recalls that before her husband's death, she sensed the Lord telling her He would provide everything she needed to do His will.
Joy believes God's will includes her continued serving as a life and ministry coach with Chi Alpha. At age 69, she does not plan to retire. That's fine with U.S. missionary
Delyn A. Cole
, longtime family friend and national director of coaching at Chi Alpha. She refers to Joy as a "coach extraordinaire," gifted in drawing out of people what is best for their lives.
"Good coaches are good thinking partners," says Cole, an ordained AG minister. "Joy is a developer of people. She likes to help other people run the race unencumbered, so she confronts them with issues of sin."
Besides her coaching work, Joy published the 20th anniversary edition of
Tools for Mentoring
in 2022. And she collaborates with
Alex Rodriguez
, national training director for Chi Alpha, preparing the ministry's new internship directors.
Maintaining this level of ministry involvement would not be possible without Joy's caregivers, one of God's major provisions. Eight caregivers rotate in 21 shifts per week to assist Joy with her special needs.
One of them, Brittany Rooze, owner of Shining Light Caregiving in Bozeman, connected with Joy just before Dick's death. She senses a calling from God for caregivers.
"We are her hands and feet to help her do God's will," Rooze says. "Joy knows who she is, what she was asked to do on this earth. We help her with the daily parts of her life so she can continue focusing on that purpose."
Schroeder admits that sometimes her commitment to trust God and live out her purpose is tested. But she knows Jesus is her real tether, keeping her on course.
"Sometimes a thought knocks at my mind's door that says,
what if?
" Schroeder says. "Or fear knocks, but I don't open that door. My job is to trust that God's going to provide everything I need."