Running in the Gap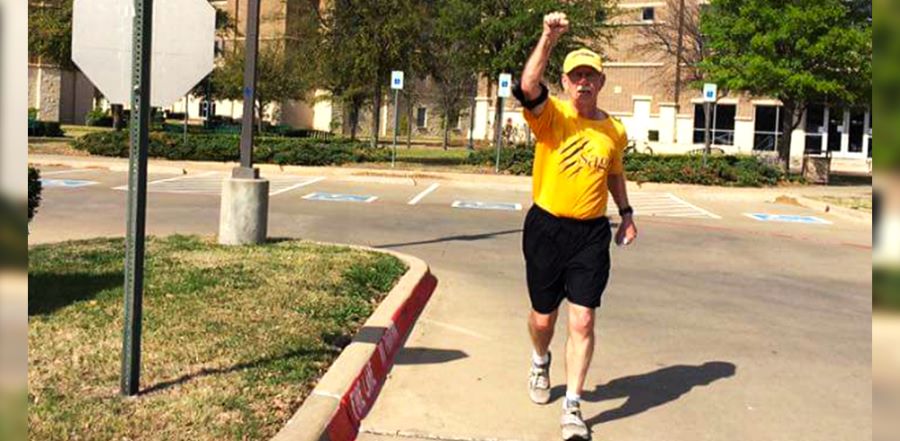 Don't miss any stories. Follow AG News!
College professor and runner LeRoy Bartel is going the extra mile to stand in the gap for his family, friends, community, and even strangers.
A former dean of the College of Bible and Church Ministries at Southwestern Assemblies of God University (SAGU) in Waxahachie, Texas, Bartel started to incorporate Facebook into his prayer circle earlier this year when he prayed and ran during his regular jogging routes.
"I have felt for some time that my runs were an opportunity for intercessory prayer," says Bartel, who completed running 70 miles in less than a week in recognition of his 70th birthday in April. "During previous years, I've run and I've invited the individuals in our homeowner's association where we lived to submit prayer requests. This time I encouraged Facebook friends to do it. I always promised confidentiality. Some serious needs were submitted."
Due to the power of social media, word spread about Bartel's prayer runs as requests flooded his inbox.
"I've had prayers for wayward and rebellious children, the need for a job, cancer and other serious diseases, and husband and wife problems," says Bartel, who continues to teach five doctoral students and serves as academic adviser for several distant education Bible Study classes, as well as two graduate courses at SAGU. "There have been answered prayers, including jobs received, healings, and passed exams."
Gleaning the idea from Christians who do prayer walks, Bartel embraced the concept of doing prayer runs after he turned 65.
Becky Hennesy, associate pastor of Trinity Church in Cedar Hill, Texas, also loves to run, and a conversation with Bartel led them to encourage others in the congregation to prayer walk or run city streets during the 40 days of Lent.
"We display maps of our cities and every Sunday, runners/walkers highlight the streets and neighborhoods they prayed over that week," says Hennesy. "It helps make us more aware of the poor and needy among us."
This year, the Trinity Church prayer runs covered 10 cities with intercession, Hennesy says. Church choir members surpassed a goal of prayer running/walking 500 miles.
"We really believe that our prayer runs have given us a love for the people in our cities and our neighbors," Hennesy says.
SAGU President Kermit Bridges says Bartel's prayer runs have been a blessing to the university.
"LeRoy Bartel is revered at SAGU as a man of great faith, Spirit-filled scholarship, and personal discipline," he says. "To know he is interceding for the campus as he consistently logs mile after mile is both a blessing and an inspirational model."
Bartel's prayer runs were spotlighted in an online article published by Runner's World magazine.
"My runs are no longer just for physical fitness, although that has been important to me," says Bartel, who started running cross country in high school. "They have a pastoral and spiritual purpose. I feel like I'm making an actual contribution to the welfare of people."