Rural West Virginia Church Lost in Fire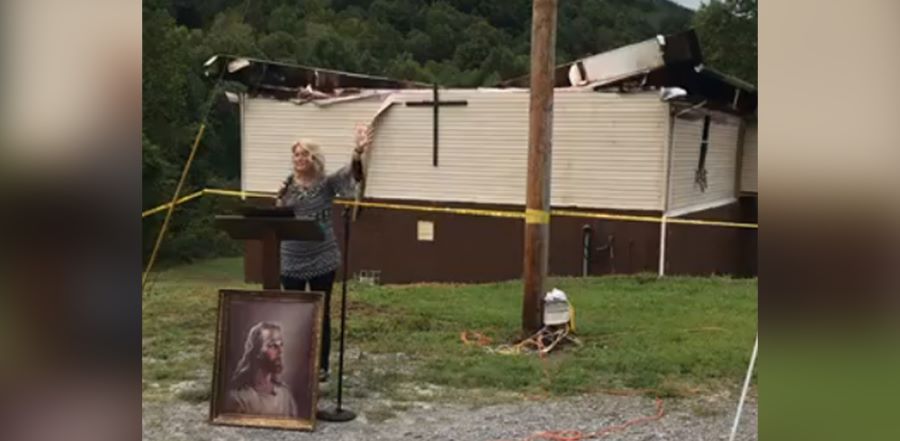 Don't miss any stories. Follow AG News!
Just before midnight on Sept. 7,
Flemington Assembly of God
lead pastor Sylvia Simons received the call no pastor wants to receive — the church was on fire. She believes it will be declared a total loss.
"The fire department worked the fire until 4 a.m.," Simons says. "The whole roof collapsed on the upstairs. The basement was mostly water damage, but when you have thousands and thousands of gallons of water going into a place, it is pretty devasting."
Flemington, a community of around 300, is located approximately 40 miles southwest of Morgantown, the home of the University of West Virginia.
Simons has led the rural West Virginia church for the past 2 ½ years, where she ministers to about 80 people. COVID had dropped physical attendance to 25 to 30 as people viewed online services instead, but attendance had been increasing prior to the fire.
Although clearly devastated by the loss, congregants gathered on Sunday morning for service outside of the burned building. The service,
posted to Facebook
, recorded more than 60 comments and 1,400 views.
The fire is currently under investigation. The church is insured, but Simons has been told it could be three weeks before the investigation is completed with the insurance agency then determining the settlement.
Several of Simons' pastor friends have offered the use of their facilities, but with the pandemic and social distancing taken into account, she has decided to accept an offer to rent Flemington's community building for now. The building offers plenty of space and enables the church to maintain its normal schedule.
"There's been a lot . . .," Simons says, her voice trailing off. "I thought I was a tough cookie, to get through the pandemic part of it — this has been super challenging. But we have a great, great congregation of people. They are really awesome, and I've no doubt we will persevere through this; it will be a tough season, but we will make it through."