SAGU Alumnus Recognized by White House and U.S. Department of Education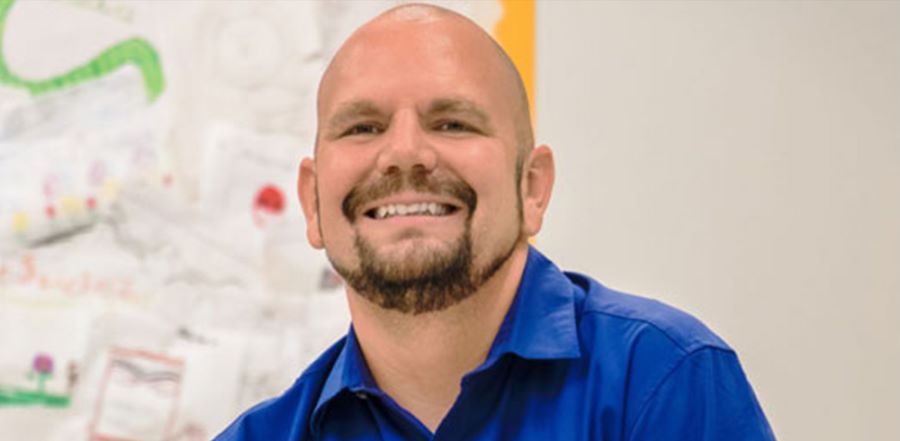 Don't miss any stories. Follow AG News!
Southwestern Assemblies of God University (SAGU) alumnus Fernando Sanchez was recently honored by the White House & US Department of Education in their initiative on Educational Excellence for Hispanics that highlights Latinos who are making a difference in education.
For 14 years, Sanchez has taught 4th grade science and social studies in Texas schools such as Frank D. Moates Elementary in Desoto ISD, Life School Oak Cliff Elementary, and currently at Russell P. Schupmann Elementary in Red Oak ISD. He was honored as a Red Oak ISD Elementary Teacher of the Year for 2014-2015.
"I love the relationships I am able to build with students and I love seeing their minds open when they trust you and your classroom environment," Sanchez says. "They are given permission to try harder than they thought they ever could. When it comes to learning, all children can develop a love for it. It just takes someone who is willing to show them the way."
Upon being recognized, Sanchez says, "It feels good to be recognized personally but it also feels good because it is a reflection on our school and our district. We have to build a rapport, we don't have an image yet because we are new. This helps to build that rapport for the school."
Sanchez is originally from Espanola, New Mexico, and moved to Waxahachie, Texas, in 1995 to attend SAGU where he received his bachelor's degree in Education in 2001. Sanchez has three children ages 6, 8, and 10.
His advice for new upcoming teachers is to "act how you want to feel." He says if a teacher wants to capture a child's mind, they must first capture their heart. Sanchez explains, "It might not be highest paying, but the most rewarding. You're here to make an impact on kids, not just teach them the content."
September 2015 marked the 25th anniversary of the White House Initiative on Educational Excellence for Hispanics. Since 1990, the initiative has addressed the educational disparities faced by the Hispanic community and to provide support to the Latino community in all aspects of education.
According to their website, "All of this is focused on getting students college- and career-ready for the jobs of the 21st-century and to guarantee they can compete globally, restoring the United States to being first in the world in terms of proportion of college graduates."
"The strength of America's education system is undoubtedly connected to the academic success of Latinos," the initiative states. "With the shift in demographics taking place in our nation's schools, securing an adequate and equal education for all students, including Latinos, should be a priority not just for the federal government but for every person in this country."
Click here to read the White House feature on Sanchez.