SAGU Coach Donnie Bostwick Assists with USA Basketball Men's U19 World Championship Team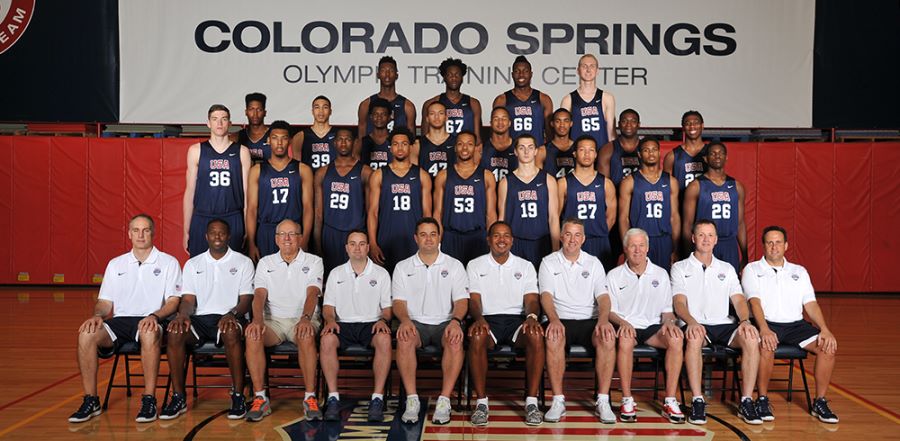 Don't miss any stories. Follow AG News!
Southwestern Assemblies of God University's (SAGU) men's basketball coach Donnie Bostwick spent a week in mid-June helping to decide the 2015 USA Basketball Men's U19 World Championship Team. Bostwick was one of three court coaches chosen to assist in player development and selection.
Bostwick and two other court coaches assisted in the U19 USA team training camp, June 13-19, held at the U.S. Olympic Training Center in Colorado Springs, Colorado. They worked closely with all of the 21 athletes selected to tryout for the team. At the end of the camp, the three court coaches, along with the USA Coaches Committee, worked together to decide what players made the team.
Jim Boeheim, Syracuse Hall of Fame head coach and chair of the USA Basketball Men's Junior National Team Committee, said, "The court coaches are just as important as any individuals in the USA Basketball program. Part of sustaining a successful program is insuring that the instruction will be the best we can provide."
"I want thank God for this opportunity," says Bostwick, "USA Basketball does an incredible job of selecting and preparing these young players. I have learned over the years to enjoy the journey and build relationships. Sharing God's love while doing this is where true joy is found. The last thing I told each player was to win the gold and that I would be praying for them."
Kerry Keating from Santa Clara University and LeVelle Moton of North Carolina Central University joined Bostwick as court coaches. Bostwick was the only NAIA coach selected, while Keating and Moton are from NCAA Division I schools.
In his four seasons at SAGU, located in Waxahachie, Texas, Bostwick has compiled a 108-33 record and has led his team to two conference championships and the 2013 NAIA Championship game.
"It was important to me to represent the NAIA and small college coaches to the best of my ability," Bostwick says. "There are many incredible coaches who never get this sort of opportunity. The credit goes to my assistant coaches, players, and my family. Along with God's favor, these people are the ones who have sacrificed a lot resulting in our success."
The 2015 USA Men's U19 World Championship Team is led by Sean Miller (Arizona), along with USA assistant coaches Ed Cooley (Providence) and Archie Miller (Dayton).