SEU Announces Land Donation, Completion of Capital Campaign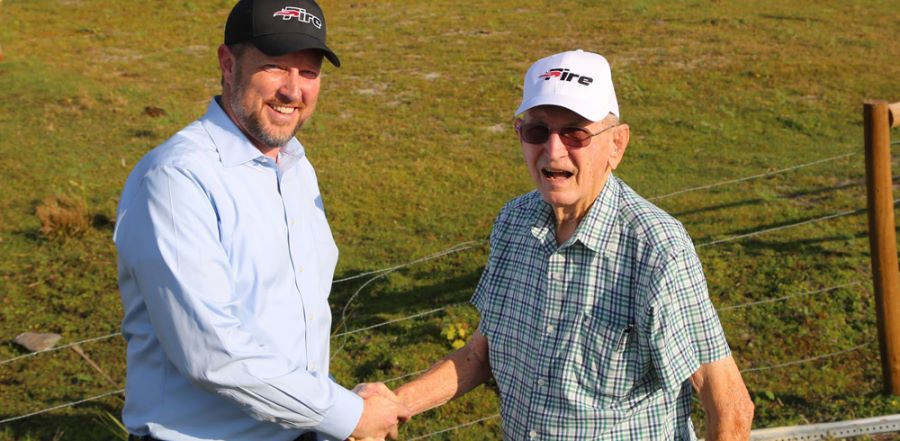 Don't miss any stories. Follow AG News!
Southeastern University
in Lakeland, Florida, started off the 2020–2021 academic year with the announcement of a $2.6 million land donation and the completion of a $6 million capital campaign.
"Through these generous donations, we are able to provide premier experiences for our students and invest in the next generation," said Southeastern University President Kent Ingle.
The university announced Monday that it has received a generous land donation of 36 acres, worth $2.6 million, from Ed and Mary Ann Holloway.
"We are extremely grateful for the generosity of the Holloway family as we look to expand our athletic programs," said Ingle. "Through this donation, our student athletes will be able to continue to compete at the highest level."
The land will be used for future development of the Southeastern University athletic facilities, with a championship tennis facility, soccer fields, and baseball stadium all possible at the site.
"Mary Ann and I recognized a need for Southeastern Athletics and are very excited about the future plans for the site," said Holloway.
The Holloways purchased 1,600 acres of phosphate-mined land in the 1950s with the goal of preserving the land for future generations. Today, 352 acres of that land is dedicated to Holloway Park, a favorite location for running enthusiasts and a popular venue for some of the biggest cross country meets in the state. It also includes nature trails and will be the site of a disc golf course that is currently under construction.
"I want to thank Ed and Mary Ann Holloway for this generous donation," said Director of Athletics Drew Watson. "Their love for Lakeland and the greater Polk County area is truly remarkable. I also want to thank our coss country coach, Paul Kurtz, for his invaluable assistance during this process. I look forward to seeing a shared vision for this property come to life for Fire Athletics and the community in the coming years."
Additionally, the university has recently completed a $6 million matching gift campaign in March of this year, which included a $3 million gift from a group of anonymous donors. The funds from the campaign were used to complete the university's new 31,200-square-foot Welcome Center.
"The opening of the Welcome Center was the culmination of a vision for our students which began over two years ago," said Ingle. The building serves as the official new front door to the campus to welcome prospective students and guests.
As prospective students and their parents arrive for a campus tour, they visit the Experience Room to get a glimpse of campus life. Additionally, the Welcome Center is home to administrative offices and the Lake Bonny Room, a banquet facility and meeting room with a scenic view over Lake Bonny.
A dedication of the building is planned for Nov. 4.