SEU Launches Bachelor's in Tourism and Hospitality Management Among Others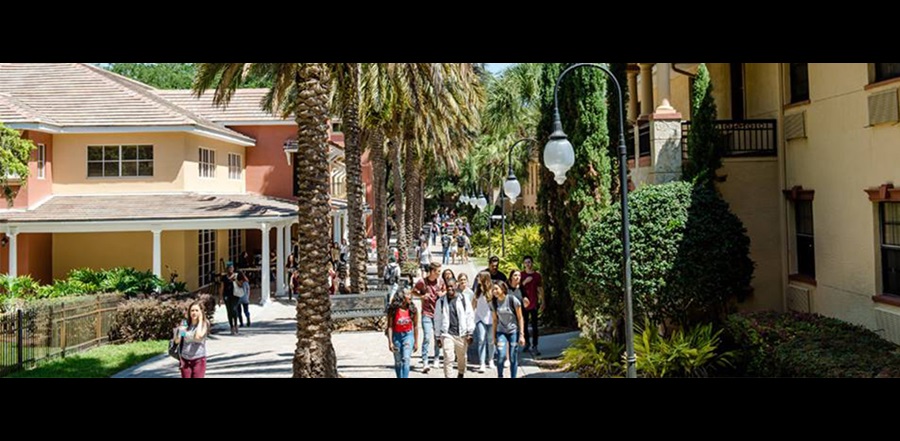 Don't miss any stories. Follow AG News!
As one of the top travel destinations in the world, there may be no better place to pursue a degree in tourism than in Central Florida with the close proximity of theme parks, major hubs for entertainment, professional sports, and resorts. This fall, a bachelor's degree in tourism and hospitality management is one of many new degrees that Southeastern University in Lakeland will offer to its students.
"Southeastern University is offering a degree in Tourism and Hospitality Management that focuses not only on contemporary management theories, but also on how we as Christians can positively impact this industry," states Dr. Beth Leslie, assistant professor of management. "Our goal is to equip our students with knowledge and experience, so upon graduation, they are highly recruited and capable to begin their careers in tourism and hospitality."
Beyond the many local opportunities for practical, hands-on experience, the coursework in the degree prepares students with a solid foundation in business, including classes in finance, marketing, information systems, business law, and management. Students can plan to pursue careers as resort managers, cruise line managers, tour operators, and many other options.
In addition to this degree, Southeastern is also bringing back a bachelor's degree in political science to equip graduates to enter into decision-making roles at the highest levels of federal and state government, global relief agencies, nongovernmental organizations, nonprofits, and other policy-driven organizations. This degree outlines and explores the historical, theoretical, and practical aspects of politics and includes internship experience.
Southeastern's RN to BSN program will offer registered nurses who are currently practicing in healthcare the opportunity to advance their nursing career to the next level and earn a Bachelor of Science in Nursing degree online and at their own pace.
The final undergraduate degree being added in the upcoming academic year includes a double major in social work and criminal justice. This program helps students develop a solid understanding of the criminal justice system, including law enforcement, the courts, and corrections. Students also get hands-on training in managing cases, observing and assisting clients, and completing paperwork through field observations and internship.
The new graduate programs coming in the fall semester include an MS in Kinesiology, a healthcare track of the MBA, and an MA in Family Ministry.
The MS in Kinesiology equips professionals to excel as leaders in the health, fitness, wellness, and education fields, whether as an athletic administrator/coach, personal trainer, or sport ministry director or one of the many other career options available. The 33-credit-hour program is structured in an eight-week course format, featuring classroom interaction as well as online coursework and live video instruction.
The MA in Family Ministry is for individuals interested in serving children, youth, and families in the role of a pastor or leader. Students in this program can expect to pursue a career as a children's pastor, youth pastor, family ministry pastor, director of family ministries, or early childhood pastor. The program is a combination of online and face-to-face classes.
With an increasing demand in the healthcare industry for skilled leadership, graduates with an MBA in Healthcare Administration from SEU are equipped to not only help meet this need but also to perform their job roles with integrity. The online MBA in Healthcare Administration program can be completed in 15 to 24 months, with flexible start dates available approximately every eight weeks. It will include courses in business principles in the healthcare context, specifically looking at how they apply to healthcare organization and governance, economics and finance, information technology, law, quality management, and more.