SEU Starts Post-Secondary Transition Program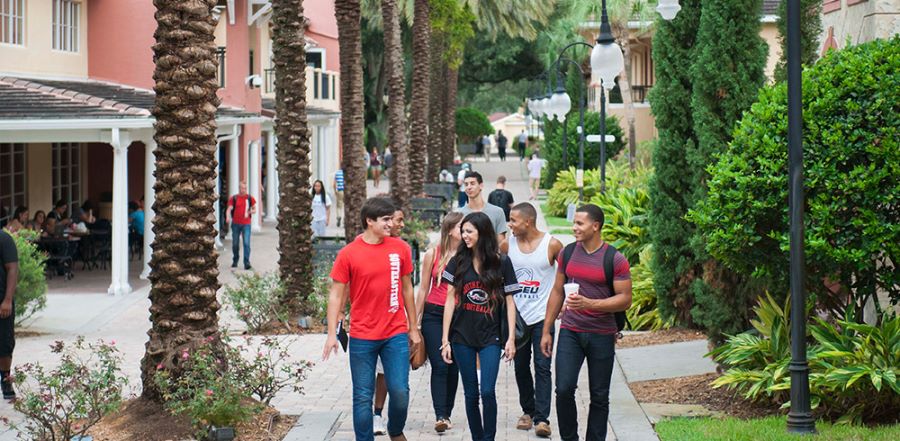 Don't miss any stories. Follow AG News!
In August, not only will Southeastern University (SEU) in Lakeland, Florida, welcome new and returning college students, it will also welcome students to a new program — one of the only faith-based post-secondary transition programs in the United States. The program, SEU Link, is designed to assist students with mild intellectual disabilities in making the transition from high school to adulthood.
"Our associate provost, Dr. Amy Bratten, presented this idea of starting a post-secondary transition program for college-aged students with disabilities," said Dr. David Grant, associate professor of education at Southeastern University. Grant jumped at the chance to be a part of the new program.
Through this post-secondary transition program, students can receive a certificate of accomplishment and an industry credential in one of three fields — hospitality, healthcare, or technology — over a four-year period on Southeastern's campus. The program is based upon giving students the tools necessary for them to take college classes, obtain gainful employment, and to live independently.
During their first year, the program of study for the students includes Link-specific courses in employability and independent living. Students will also be able to audit existing SEU courses, such as personal financial stewardship, history, English, social work, education, and many more. During their junior and senior years, they will be able to put their classes into practice through working in jobs on and off campus.
Students enrolled in the program will live in dorms at the university with a trained student mentor who will assist in guiding them through the daily aspects of independent living. Not only will students have the opportunity to experience living on a college campus, but they will also build relationships and gain skills with non-disabled peers both inside and outside of the classroom setting.
"The post-secondary transition program could be the first time students spend time outside of their families and with peers who have disabilities," said Grant. "Students will be exposed to a completely different dynamic and receive the full collegiate experience. It will be a positive experience for everyone involved."
The program has garnered interest from people around the nation and even other countries, with some looking to enroll within the next few years. While the program is still in the developmental stages, Grant is excited for the opportunities the program will offer to families.
"I am excited about how the program will fulfill a need that many families have. When you think about it, for a parent of a child with a disability, the child has been in school most of their life, and now all of a sudden school is completed and the parents do not have other options. This program will be providing for this need, giving families and students opportunities to make the successful transition into adulthood," said Grant.
Tuition costs $16,700 a year. Students planning to live on campus will pay for housing and a meal plan in addition to tuition costs.
For more information, please contact Dr. David Grant at [email protected].