Sacrifice Leads to Healing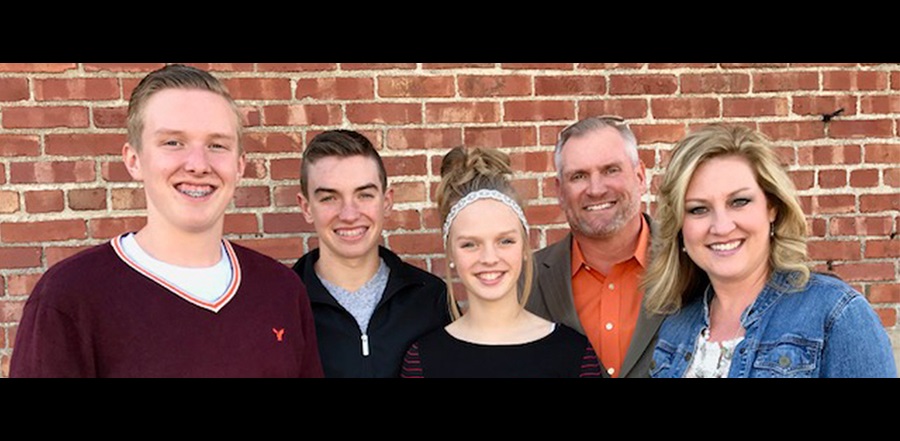 Don't miss any stories. Follow AG News!
Single mom Malinda Mayne, 42, of Bolivar, Missouri, knew she needed to find a way to get her two teenage children to the Fine Arts Festival during General Council 2017 in Anaheim, California. For over a year, she saved each week, but as the calendar rolled closer to August, she only had enough for either 16-year-old Seth Batten or 13-year-old Sidney Batten to attend. Then she came up with an idea.
Mayne posted news about a cookie fundraiser on her Facebook page.
"I started with just sugar and chocolate chip," Mayne says. "I had so many orders I couldn't keep up! So, I added a few more flavors."
Through the years, Mayne has baked specialty sugar cookies for many local events, and as special orders for friends and family. Business from her Facebook announcement proved so brisk she wound up buying airplane tickets, hotel rooms, food, spending money, and a one-day admission to Disneyland for herself, her children, her fiancé Matt Goforth, and his 14-year-old son, Luke.
"The fundraiser started in April and by the second week of May I had orders for over 300 dozen cookies," says Mayne, who started out with four cookie sheets to keep her one oven busy. "Near the end, though, I did buy another cookie sheet!"
While she kept busy with the fundraiser, baking and delivering cookies around the vicinity, Mayne worked full-time at a candy store she had managed for two years, following two years in billing and invoicing for the firm. Mayne is thankful she learned the ins and outs of small business management, but the repetitive lifting movements necessary in the job caused severe tendonitis that made the simplest movements painful. Visits to her doctor resulted in steroid shots and steroid patches, as well as eight weeks of physical rehabilitation, but nothing helped significantly.
"I kept praying that the Lord would heal my arms, because it hurt to even lift a cup or push a button on the remote control," Mayne says. By the time she traveled to Anaheim in August, Mayne could barely pull her suitcase along a sidewalk.
In a prayer time during one of the youth services at GC 17, National Youth Ministry Senior Director Heath Adamson asked everyone who needed healing to stand. Mayne resisted, because of it being a youth service, but her daughter insisted. Sidney prayed for Malinda three times, stopping to ask if her arms felt better. Each time, Malinda told her daughter nothing had changed.
However, when she returned home to Missouri from California, Mayne realized the pain had fled.
"It wasn't an immediate healing, but one that happened over time," Mayne says. "The pain no longer wakes me from sleep, and I can lift without pain now. It has been a faith-builder to all of us to see the faithfulness of the Lord."
Because of the success of the fundraiser, Mayne quit her job and opened her own cookie business, Malinda's Sugar and Spice. Customers are no longer limited to sugar and chocolate chip, and Mayne still delivers.
IMAGE - Fine Arts advocates are (from left) Seth Batten, Luke Goforth, Sidney Batten, Matt Goforth, and Malinda Mayne.