Saving Pennies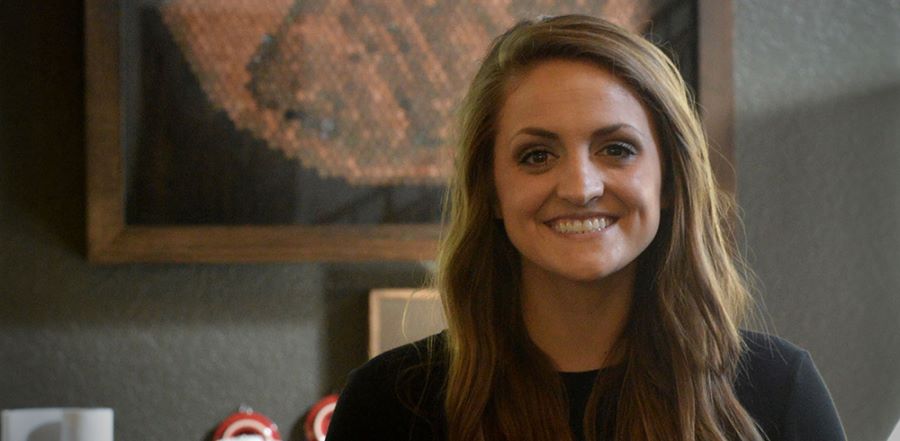 Don't miss any stories. Follow AG News!
For as long as she can remember, 25-year-old Kendall Altmyer has had a heart for helping others, particularly those who have been abused. Throughout high school she supported an organization that works with child soldiers in Africa. In college she volunteered at a rape crisis center.
So it made sense that her senior year (2012-13), studying psychology at Southeastern University in Lakeland, Florida, she signed up for a human trafficking course since she believed "trafficking is the epitome of abuse." What she didn't plan on was that the class would forever change her life — and the lives of countless women around the world.
One day in class, her professor, Pat Manzo, compared pennies to victims of human trafficking. He asked students to consider a penny — often ignored, invisible, trampled on, and considered worthless. Then Manzo, an Assemblies of God U.S. missionary with Teen Challenge, made an analogy between that penny and a woman trapped in sex trafficking who blends into the community without people even noticing. The comparison stunned Altmyer.
"I knew I would never look at a penny the same," Altmyer says. She determined never again to pass by a penny without picking it up and saving it, as it now represented "one of the Lord's overlooked little girls." With each penny she prayed for God to protect and release one of the estimated 27 million persons around the globe held in bondage.
Still, she wanted to do more. Several friends encouraged her to make jewelry with the pennies and donate the sale proceeds to an anti-trafficking organization.
"I loved the idea, but I have zero abilities in that area!" Altmyer says. Instead, she put the pennies away and in September 2013, she interned with the A21 Campaign, a nonprofit organization co-founded by Christine Caine that fights global human trafficking. For three months, Altmyer lived in Greece, where she worked with young women who had escaped slavery.
A month into her internship, Altmyer received a package from her friend Sara Beth Chambers. Inside, she found a penny bracelet. On the coin was stamped "Worthy." Chambers informed Altmyer that she had made 10 bracelets and sold them at a football game, with the proceeds to go to A21. This turn of events amazed Altmyer.
"I had prayed for God to somehow give the penny a voice," Altmyer says. "He was answering that prayer!"
Another month went by and in November, a group of women traveled to Greece to learn more about the work of A21. One of the women was Sandy Jobe, mother of Grammy-nominated Christian singer Kari Jobe. She was so impressed with Altmyer and her penny story that she invited her to sell the jewelry at a women's conference in Texas the following year. But Jobe went even further and told the story to her daughter, who wanted to get involved.
"Kari told me she had been looking for a way to support Christine Caine's ministry and she felt this was it," Altmyer says.
With the help of family and friends — and a professional jeweler from her hometown — Altmyer got to work making and packaging penny bracelets. They sold out during the conference, and Kari Jobe invited Altmyer to travel with her so they could sell more bracelets and spread the word about the ministry.
Altmyer has been delighted with the way her prayer to give the penny a voice has grown beyond what she could have imagined.
"It just started with noticing pennies, and now we've sold more than 14,000 bracelets!" Altmyer says.
Christine Caine shares that excitement. Caine notes that a lot of people desire to do something to blunt trafficking, but Altmyer's pursuit is special.
"Kendall has bravely looked in the direction of injustice, and decided to use what was in her hand to make a difference," Caine says. "The penny story and bracelets have been so successful because of the meaning behind it, the passion within it, and the determination that Kendall has had to make a difference."
Altmyer's prayer for the penny to have a voice has only grown. In October 2014, a documentary film student at SEU featured the penny story in Common Cents, which won a Gold Award at the Atlanta International Documentary Film Festival. And more recently, Altmyer who will receive her master's degree in counseling from SEU this May, has begun speaking to women's groups around the country about the power of seeing their worth.
"I never prayed for me to be the voice of the penny; I just prayed that the Lord would give the penny a voice somehow, someday," she says. "But I love that I get to be part of that story."