Saying Yes to Fostering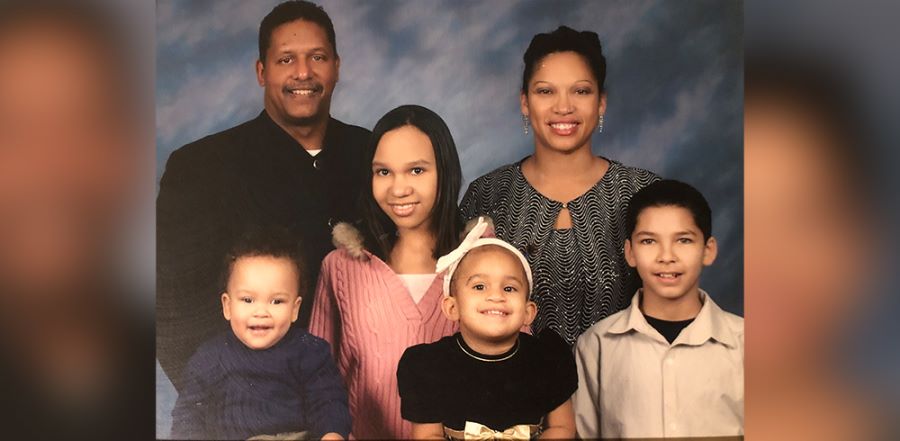 Don't miss any stories. Follow AG News!
When a worker from the California Department of Social Services contacted Tarone and Danetta Claybrook about caring for a sibling group of four children after their mother died tragically in 2000, the couple didn't think they could turn their backs on such a significant need.

"Taking them into our home seemed like the best thing to do," says Tarone, 62.

The Claybrooks didn't know that saying yes to children in need would lead to multiple adoptions and a lifetime of advocacy for foster and adoptive families.

Social Services contacted the Claybrooks, living in Southern California at the time, because of Danetta's kinship connection to Jennifer, the mother of the children. When Jennifer went into foster care at the age of 9, Danetta's parents, Ira and Vernelle Chapman, provided care for her until she aged out of the system. Jennifer remained in contact with Danetta's family through the years.

"Over the previous year, we had spent the holidays together," recalls Danetta, 59. "We exchanged pictures and phone calls, and the kids visited our house."

When the Claybrooks found out Jennifer had perished from a seizure disorder related to a lifelong illness, they were moved with compassion for her children. Unlike Danetta, Tarone had no previous experience dealing with the foster care system.

"I didn't know how hard it was going to be," he says.

Social services quickly reunified two of the children with their father. However, Jennifer's two youngest children, Christina and Chris, remained with Tarone and Danetta while Social Services attempted to reunify the children with their family of origin, different than the other two siblings.

After two years of court appearances and intervention from the child welfare system, Social Services placed Christina and Chris with a distant relative. However, that family member soon realized she couldn't care for the children. Social Services intervened again.

A year after the children left the Claybrook home, Danetta received a call that they again needed a foster family. In the meantime, the Claybrooks had moved to Youngstown, Ohio, to help care for Tarone's mom. The couple jumped at the opportunity to care for Christina and Chris once again. They worked with Mahoning County Children's Services to expedite their foster care license in the Buckeye State so that the children could move in with them. A year later, they adopted Christina and Chris.

The Claybrooks' involvement in the foster care and adoption system in Mahoning County inspired them to become advocates and led to them adopting two more children: Lynn in 2005 and Caleb in 2006.

Tarone and Danetta brought their passion to Heart Reach Neighborhood Ministries, an inner-city outreach program founded by a group of Assemblies of God ministers in 1988 as a parachurch ministry. The Claybrooks served as board members for Heart Reach, and Tarone served as the ministry's executive director and senior pastor from 2005-12. The Claybrooks, who are both licensed occupational therapists, rented office space in the ministry's building so they could provide services to families in need.

The Claybrooks also joined a task force through Mahoning Country Children's Services responsible for educating pastors and churches about foster care and adoption.

Through their advocacy in the AG, the Claybrooks met ordained AG ministers Al and Paris Yanno, who are also foster and adoptive parents.

"When they adopted their kids, we started encouraging one another through the journey," says 56-year-old Al Yanno, who serves as Church Multiplication director for the AG Ohio Ministry Network (OMN). "It was like having a support group

When Paris Yanno founded Father's Heart, an OMN program, her family's experiences, as well as the Claybrooks' journey, inspired the ministry's advocacy for adoptive families and families in the foster care system. Their experiences served as the template for the wraparound care that Father's Heart equips churches to provide for families.

"Father's Heart focuses on helping churches to support foster and adoptive families," says Paris, 56. "The Claybrooks, as well as my own family, realized just how difficult the journey of fostering and adoption can be. The extra support that we received from our church family was such a great help."

The Claybrooks continue to work to provide the same kind of help that they needed as foster and adoptive parents through their continued involvement with Heart Reach and through their company, Exousia Rehabilitation Services.
PHOTO: Tarone and Danetta Claybrook (back row) adopted (from left) Caleb, Christina, Lynn, and Chris.