Seadrift Intercessors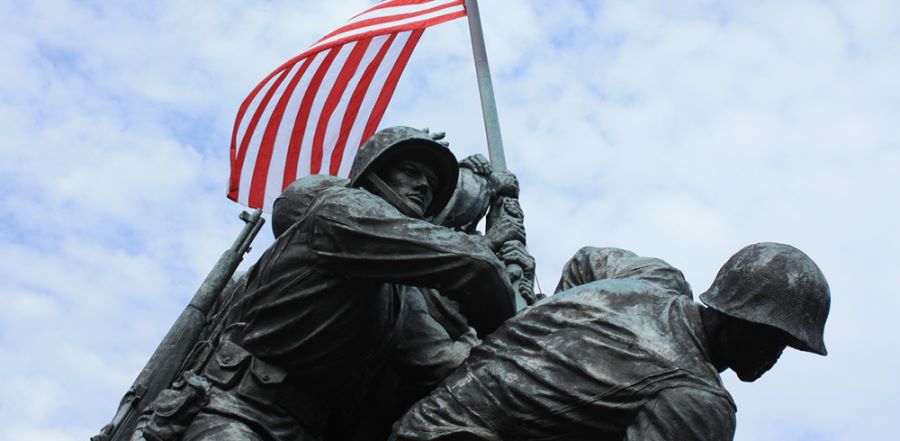 Don't miss any stories. Follow AG News!
In the final months of World War II in Germany, Pvt. Ernest Dierlam and other soldiers were under heavy fire from diehard Nazis determined to stop U.S. Army engineers from securing and repairing bridges over the Rhine River.
All along the western front, other Americans paid in blood to cross that last natural barrier to final defeat of Hitler's Third Reich -- but not Dierlam or those with him. Bullets whipped through the air, clanged off the scorched steel framework of bridges and vehicles. Yet Dierlam and his buddies got through unscathed.
Back home, an ocean and a continent away in the tiny south Texas coastal town of Seadrift (population 1,352), prayers went up daily at First Assembly of God for Dierlam and more than 50 other servicemen. When the war ended, all of those GIs returned home alive and well.
"We were building bridges into Germany, under fire for two days and two nights straight," remembers the 94-year-old Dierlam, one of the three soldiers still alive since World War II ended in Europe 70 years ago this month. "They sure didn't want us to get across, but we did -- and God kept us safe."
Some of Dierlam's comrades counted themselves lucky, but the boy from Texas insisted on calling it a blessing.
"I know what it was," says Dierlam, a Bronze Star recipient. "The Lord took us under his wings; Jesus was taking care of us."
Dierlam returned to the U.S., became a career machinist, and married. He and his alte wife Jessie had two children. 
The Seadrift Intercessors prayer team formed not long after the Dec. 7, 1941, Japanese attack on Pearl Harbor pulled the U.S. into the war. Young men from the fishing community on San Antonio Bay soon shipped out.
Dierlam joined the Army in July 1942, and his photo became one of a collage of 52 eventually gathered for display in the church by then-pastor Robert Cadell. The montage served as a visible, tangible reminder for constant prayer for those in harm's way.
Mary Wilson Neill is one of the last original members of the original Seadrift intercessors still living.
"I was just 10 years old when it got started," recalls Neill, now 80. "We met almost every morning at 10 a.m. to pray, and had a special meeting Tuesday nights just for the boys. My brothers James, Carl, and Floyd were in World War II. All of them we prayed for came back safe."
In the decades since World War II, Neill kept right on praying. New wars came, and fresh names of service personnel were added to the Seadrift Intercessors prayer list. Through the battles in Korea, Vietnam, Iraq, and Afghanistan, scores of names have been lifted up in prayer.
"It all proved to me, time and again, what power there is in prayer, even for a small town and church like ours," Neill says.
Through it all, under the tiny church's prayer coverage, none of the military men and women died while in war.
Current Pastor Tim W. Smith, who splits his time between the pulpit and work as a police officer, says that commitment to prayer has been a constant during his 21 years leading the 60-member congregation.
"We still have a running prayer list," Smith says. "It changes every week, and we take those requests for loved ones off to war, specific needs of individuals, and then for our community in general to the Lord during a weekly Tuesday night prayer meeting."
Prayer requests haven't been limited to South Texas GIs. As word-of-mouth spread of the church's ministry and after the Christian Broadcasting Network featured the church, Seadrift First Assembly received letters, postcards, and occasionally photos from families across the country seeking prayer for their warriors.
Intercessory prayer struck close to home for the pastor, too. Cpl. Tim Smith Jr. was on the Seadrift list while serving in the Marines during the 2003 invasion of Iraq. He, too, returned home safely.
"My unit came under fire from enemy artillery, rockets, mortars, and small arms, but we had no deaths," says the younger Smith, who married and had a son after his return. "When people are praying for your safety and well-being, it gives you a sense of peace. I definitely could feel God's hand on me and the guys I was with."
As grateful as he remains for God's protection during the fighting, however, the ex-soldier says he sensed a deeper, more eternal reassurance at the core of his being.
"I knew things were taken care of, from a spiritual standpoint -- that if something did happen, that wasn't going to be the end of it for me," says Smith Jr., who is a chemical plant operator in the area.
Meantime, the Seadrift Intercessors continue to petition heaven, and new generations of GIs find their way onto the church's prayer list.
"We always pray for them when we go to church," Neill says. "It's important to hold them up in prayer while they are gone to war. God is faithful."