Seeking Community, Finding Christ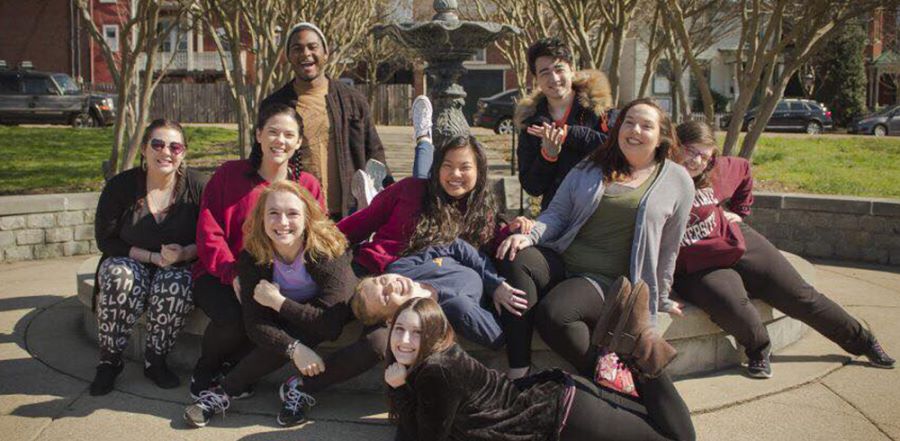 Don't miss any stories. Follow AG News!
Trang Ta left Vietnam to move to Fairmont, West Virginia, for an education. But she really wanted a friend.
Ta, 22, came to Fairmont State University as an international student in the summer of 2015. She spent her first year depressed, with no real connections outside the classroom.
"I went back to Vietnam the summer of 2016, and I told my mom I had never been that stressed," she says. "I didn't know if I could do it anymore. I'm a social person, and I wanted to have friends."
Ta's mother, Ha Mai, a Christian, encouraged her to continue studying abroad. She decided to ask God for help finding friends when she returned to school.
Her first day back, Ta passed the Chi Alpha Campus Ministries welcome table, where discipleship leader Lindsay Hogan asked her if she'd like to go to Thursday night worship.
"I had no idea what I was about to go into," Ta says. "I hoped it wasn't a party, because I'd never been to a party. I didn't know what was going on. Then they went through worship, and I realized it was a church thing."
Hogan and a friend asked Ta to come to their weekly discipleship group. She agreed, hoping to meet friends. After going to Chi Alpha's fall retreat, Ta realized she wanted more than friends; she wanted a relationship with Jesus. Ta accepted Christ as Savior in November 2016 and was baptized.
After a year in Chi Alpha, Ta took the ministry's Discipleship 101 class. Chi Alpha leaders, including Claudia Rosser, co-campus director, encouraged Ta to pray about leading a discipleship group.
Ta, who now attends Trinity Assembly of God in Fairmont, went to the Potomac Ministry Network kids camp as a counselor. At the camp, Ta says she felt inspired seeing children respond to God during chapels and the daily cabin devotionals.
"The kids changed my heart," she says. "I saw them praising God, praying for each other, and doing a Bible study."
Ta says realizing how God could impact children made her understand the Lord's desire to move through her as well. She decided to become a leader in the local campus ministry. Chi Alpha Campus Ministries is a department of U.S. Missions.
Ta has led a life group in Chi Alpha for the past two years. She also serves as president of Fairmont State's International Student Organization (ISO).
"In ISO, we have trouble recruiting people because when we have the activities, international students say they don't have the transportation," she says. "It's a hard time for us to interact, but I get people in touch with Chi Alpha students."
Ta says Chi Alpha students help pick up international students from the local airport, get settled into dorms, and go grocery shopping.
Rosser commends Ta for helping international students connect through an annual International Student Welcome night hosted by Chi Alpha.
Ta says the event allows her to introduce international students to the type of friendships she craved when new at the school.
"I get my international friends to come and meet Chi Alpha students," she says. "I want them to get involved with the community before we go into the Christian message, because I don't want to scare them at first."
Rosser says many international students come through Chi Alpha looking for deeper friendships as they navigate a new culture.
"There is fear on both sides," Rosser says. "Trang has been an amazing bridge because she already has a foundation of faith, and she's able to bring in other students who might be interested also in the community aspect."
Ta says while she came to Chi Alpha looking for a friend, she found Christ and a community of Christians who have influenced her faith.
"It's been amazing how God has changed my life and connected me with so many people since I joined Chi Alpha," says Ta, who is about to begin her senior year. She has a double major in nursing and health care management.