Senior Chaplaincy Director Retires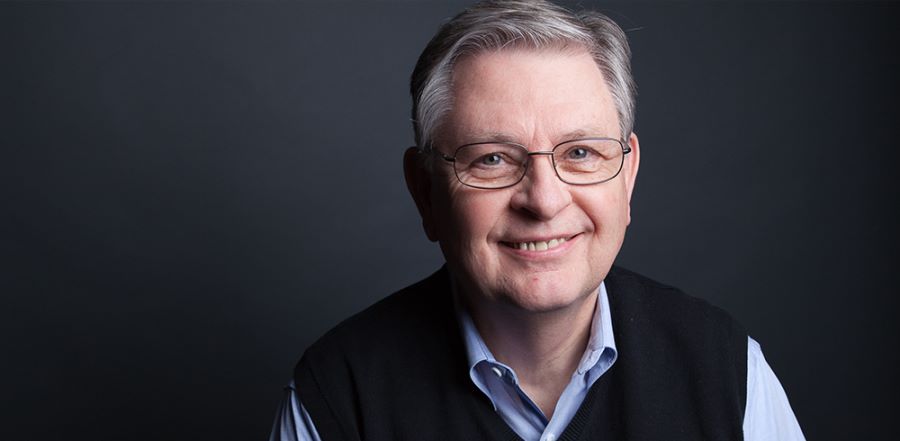 Don't miss any stories. Follow AG News!
While serving as an Assemblies of God pastor at a Michigan church, Alvin F. Worthley became involved in visiting inmates in the county jail and juvenile detention center. The exposure changed his concept of chaplaincy.
"I thought correctional chaplains were those who couldn't make it in the pastorate," Worthley recalls.
When a job opening came up at the U.S. penitentiary in Leavenworth, Kansas, Worthley asked the local church and the Assemblies of God Michigan District for a sabbatical. He wanted to test the waters to see if he would like prison ministry as a career.
"I liked pastoring, but being inside the four walls of the church bothered me," Worthley says. "I wanted to be out engaging the community."
In 1977, Worthley became only the second Assemblies of God chaplain hired in the federal prison system. He later served as chaplain at the U.S. Medical Center for Federal Prisoners in Springfield, Missouri, before moving to Washington, D.C., where he worked as Chief of the Religious Services Program Review Division for the Federal Bureau of Prisons, as well as assistant administrator of Chaplaincy Services.
In various federal chaplaincy posts, Worthley started new and innovative programs, especially when it came to training volunteers to help.
Worthley began working for the Assemblies of God U.S. Missions Chaplaincy Department in 1999, initially as the Fellowship's first correctional ministries representative. Two years later he became supervisor of the institutional and occupational division of chaplains. In 2003, he replaced Charles W. Marvin as national director, becoming the first to lead the department with a nonmilitary background.
Worthley officially retires as U.S. Missions AG Chaplaincy senior director on Tuesday, two weeks before turning 72. He celebrated his golden wedding anniversary on Friday with his wife Adeline.
Since his appointment as senior director, the number of AG chaplains has mushroomed to 621 from 372. In conjunction with that growth, Worthley has emphasized the need of chaplains to obtain board certification in their field and to adopt an attitude of being a lifelong learner.
"A lot more have moved into the professional side of chaplaincy," Worthley says. "They have taken leadership positions throughout the country and made a tremendous impact."
Worthley also has overseen expansion into 13 new chaplain areas: child care, cattle ranching, children's home, community, crisis response, domestic violence, FBI, human trafficking, international, NASCAR, pastoral counseling, senior community, and specialized athletic -- an area that includes everything from cutting horse to rock climbing.
"If the church is really the church, it should impact every area of society," Worthley says. "We have to take gifted people and put them in their right niches."
Worthley, in fact, views chaplaincy as an arm of the church, able to minister in settings such as a psychiatric hospital.
"Chaplaincy should be where the church normally cannot or will not go," Worthley says. "If someone is hurting or needs pastoral care, and if they don't have a pastor, there should be a chaplain to meet them at their point of need."
As senior director, Worthley strove to ensure that chaplains in the field felt more connected to the national representatives in their area, including corrections, health care, mental health, crisis response, military, and veterans. He is excited at the recent AG Chaplaincy initiative, 461 Response under the direction of Michael L. Reighard, which provides tools to local leaders to respond appropriately to multiple disasters and other critical incidents.
Worthley always wanted to be a step ahead of the next major chaplaincy care requirement. Before other professionals figured it out, he envisioned the troubles returning veterans traumatized by war stress would have adjusting to society. Later he grew passionate about the need for corporate workplace chaplains. Because of the increasing number of people who don't attend church, a chaplain at the job site is their only source of spiritual care.
Manuel Cordero will take over as Worthley's successor on Wednesday. Cordero says Worthley has raised the level of professionalism among chaplains he has supervised, recruiting chaplains of higher caliber and broadening the categories of chaplaincy.
"Al lives five years into the future," says Cordero, who has known Worthley since 1977, when they both trained as interns at Leavenworth. "He always looked at the possibilities of what's next, and how we can get there."
In retirement, Worthley plans to remain passionate about the subject of his doctoral thesis from Regent University: assimilating inmates into the local church upon their release from prison. A stack of letters dating back to his Bureau of Prison days haunts him, letters from ex-offenders who said they tried to integrate into a local congregation but didn't feel welcome.
"Some of them are in church, but not many," Worthley says. "At the time of their greatest need -- when they walk out of prison and back into society -- if no one is there to help them with their needs, they will slip back into old lifestyles. Matthew 25 is very clear that what we do unto the least of these, we do unto Jesus."