Shaped for Evangelism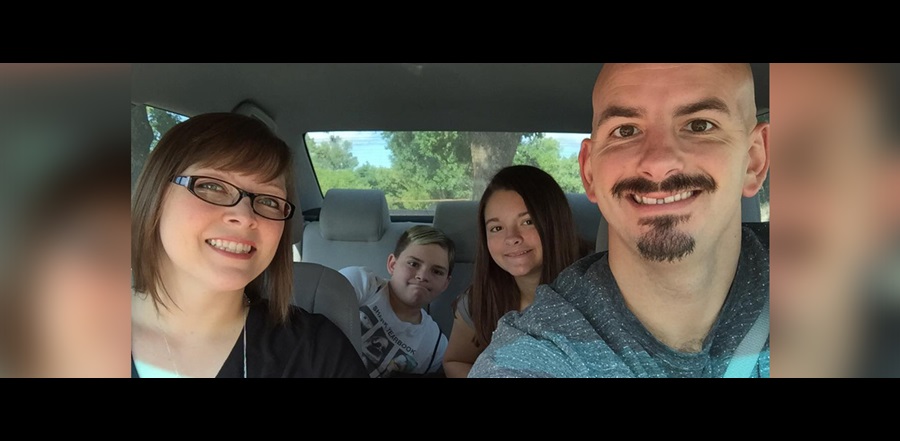 Don't miss any stories. Follow AG News!
From his earliest moments sitting in a pew as a third grader and hearing the gospel for the first time in Harmony Grove, Arkansas, Grady Lee Watson knew one day he would preach.
He ran from the calling during his school years before accepting Christ as Savior at age 16. On a mission trip to Iowa during his senior year of high school, Watson knew he could no longer ignore what God had called him to do. Upon returning from the mission trip, Watson preached for the first time at the Spirit-filled Missionary Baptist church he attended.
Watson received a scholarship to play football at
Henderson State University
in Arkansas, and he preached when given opportunity at Fellowship of Christian Athletes meetings or youth services.
After marrying his wife, Jaclyn, Watson studied at
Southwestern Assemblies of God University
before receiving an opportunity to return to Arkansas as a full-time youth pastor in 2004. He spent seven years as a youth pastor in Arkansas before going on staff at
Adult & Teen Challenge
in Hot Springs.
Watson, 36, says those four years at Adult & Teen Challenge helped him prepare for the evangelistic work he does now. Ministry to the addicted and recovering gave him a better understanding of the drug crisis around him and a deeper compassion for the spiritually lost. When Watson worked the evening shift, he preached chapel services for the program participants.
After about a year and a half at Teen Challenge, Watson says God began opening doors to travel and preach. Being on staff at Teen Challenge gave him the opportunity to keep his weekends open to fill in for pastors at different churches or to preach at church camps and retreats.
"I always felt God said the word
evangelist
to me before I knew what evangelist even meant," Watson says. As a full-time
evangelist
since 2015, Watson has traveled to youth services, one-day church meetings, revival services, church camps, and to Kenya and Nicaragua to preach revivals. Jaclyn and their two children, Gabby, 12, and Elijah, 10, accompany him on many trips.
"I want to see the lost get saved, but also God's Church to be awakened and return to the power of God," he says.
Eliot B. Morgan, associate pastor at
Life Church
in Lafayette, Louisiana, met Watson on a mission trip to Kenya. After hearing him preach, Morgan invited Watson to deliver a series of revival messages at the church. Morgan says as he developed a close friendship with Watson, he has been challenged by the evangelist's passion for revival and his faith.
"We have seen confirmed healings and miracles through his altar ministry," Morgan says. "We have seen salvations, deliverances, people set free from bondage."
Watson believes churchgoers will experience a renewed encounter with God when they live holy lives, engage in prayer and fasting, and are open to spiritual gifts.
"Revival is us encountering Jesus," Watson says. "Every time we meet, a believer should be having a fresh encounter with Jesus."