Shared Sacred Space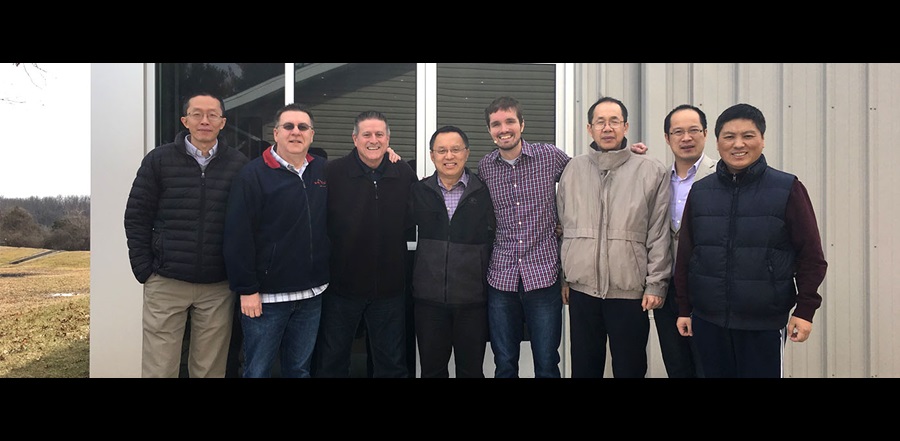 Don't miss any stories. Follow AG News!
New Life Church in Springfield, Missouri, has a history of sharing its facilities. Kevin Babin, 61, U.S. missionary with Intercultural Ministries Deaf Culture has been pastoring Ozark Mountain Deaf Church AG with his wife, Karla, since 2001, meeting at New Life's facility the entire time. Both groups work together to ensure that each can use the facility as needed. OMDCAG meets Sunday afternoons after New Life's Sunday morning services, and holds a Thursday night service as well.
"Relationship is the key to sharing space," says Kevin Babin, who is the U.S. Missions national field representative for Deaf Culture Ministries. "The staff at NLC place a high priority in partnering with us in reaching this unreached people group."
James H. Griffin, 49, executive pastor of the predominantly white New Life Church, says sharing the facility makes sense in an effort to show the love of Christ.
"Every congregation that biblically lifts up Christ as Lord and Savior is part of what God is doing in the world and we are not in competition," Griffin says. "If we can share resources and space, it furthers God's mission in the world."
In 2015, New Life added a second partner at its building. Springfield Chinese Home of Christ (SCHC) , began meeting during the Sunday morning services at New Life soon after four families spent many months praying together. One of the founding leaders of SCHC, David He, 55, says the group believed sharing with a larger church might work well because SCHC children could benefit from English-language children's and youth services. Also, some of the adherents were two-culture couples who would be well-served by having a choice in worship services. After several tries in various locations, SCHC connected to New Life.
"New Life's leaders are so friendly and helpful, and always treat us as co-workers for Christ.," says He.
The leaders agree that dividing time at a facility requires that expectations be discussed, clearly defined, and written down.
"Sacrifice and concessions have to be made by all parties involved," says Griffin. "If your church is not prepared to be flexible and have grace, then another congregation is probably not a good idea."
NLC and SCHC recently collaborated to build a new youth center on the church property. SCHC uses this new facility for morning worship while children from the congregation join New Life's groups. NLC's youth use the facility on Sunday evenings. A home-school group also uses the church's facility.