Sharing Her Redemption Story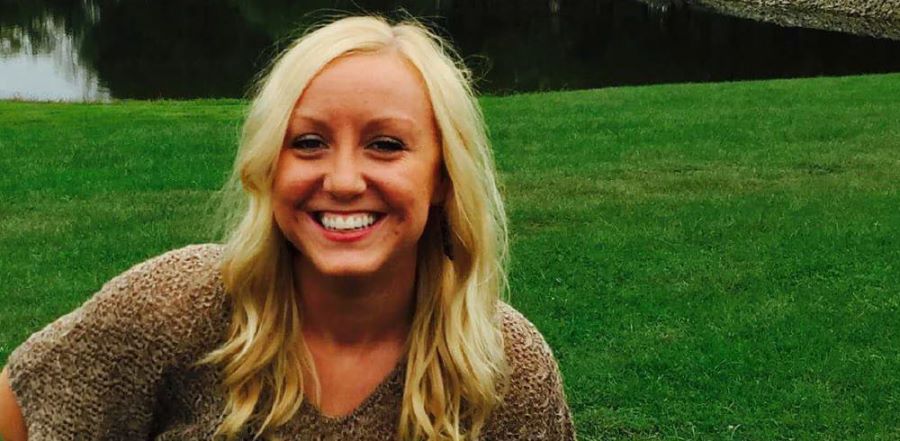 Don't miss any stories. Follow AG News!
A quick scroll through Chelsea L. Hughes' Facebook page reveals a young woman full of hope and an infectious love for Jesus Christ. Not so evident is the broken 19-year-old woman who sat in a prison cell five years ago, facing a potential six years of incarceration for drug-related charges.
Hughes, of Livingston, Tennessee, is not shy about her past, and she shares her history to encourage others as intake director at Teen Challenge of the Upper Cumberland. Teen Challenge is a program of U.S. Missions.
Her narrative begins in Philadelphia, where she grew up in a Christian home with loving parents and a preacher grandfather. Though she knew the stories of the Bible, Hughes says they didn't resonate with her; she describes her faith at that time as "head knowledge."
The family moved to Tennessee for her mother's teaching position when Hughes was in third grade. Tragedy struck when her father died unexpectedly. Hughes was 14.
"I became bitter, angry, and didn't want anything to do with God," she says. "I couldn't understand how He could take my dad from me."
She entered high school, and to fit in, began drinking alcohol and smoking marijuana on weekends. By her senior year, Hughes was addicted to alcohol and pain pills.
Despite her addictions, Hughes maintained good grades, worked a steady job, and played sports. She graduated high school with a 3.8 grade point average and received a full ride scholarship to Austin Peay State University in Clarksville, Tennessee, to play softball.
However, by her sophomore year, Hughes could no longer keep up the front. She was arrested on 10 charges, half of them felonies, including aggravated assault with a deadly weapon after her car struck two police officers, requiring them to be hospitalized.
Facing six years in prison, Hughes felt desperate. In a plea agreement to avoid jail time, Hughes agreed to enroll in a rehabilitation program after meeting with Tim C. McLauchlin, executive director of Teen Challenge of the Upper Cumberland. McLauchlin says Hughes' anger was palpable, but he knew God would do something miraculous.
Hughes spent four weeks at the Upper Cumberland location before transferring to the long-term program at Appalachian Teen Challenge in Princeton, West Virginia. Hughes says her life began to change as she worked through some deep-rooted issues.
"The Lord began to shower His grace upon me and I couldn't deny His realness," she says. "I had hope, joy, and peace for the first time in my life."
She graduated from the program in 2012 and returned to the Upper Cumberland location to intern. A little over two years later, she became intake director.
"God has done such a work in her life and brought her back here to help us fulfill the vision that God has put in my heart," McLauchlin says.
Established in 2009 as a crisis center, the facility now is a training center and has helped over 450 individuals through its residential program and thousands more through nonresidential and prevention programs.
As for Hughes, she is now a licensed minister with the Assemblies of God through the Tennessee School of Ministry . She is attending Tennessee Technological University full time to earn a Criminal Justice and Sociology degree.
"I'm just so overwhelmed by what God can do if you surrender to Him," she says. "He makes something beautiful out of the mess that we create."