Shooting for Speed the Light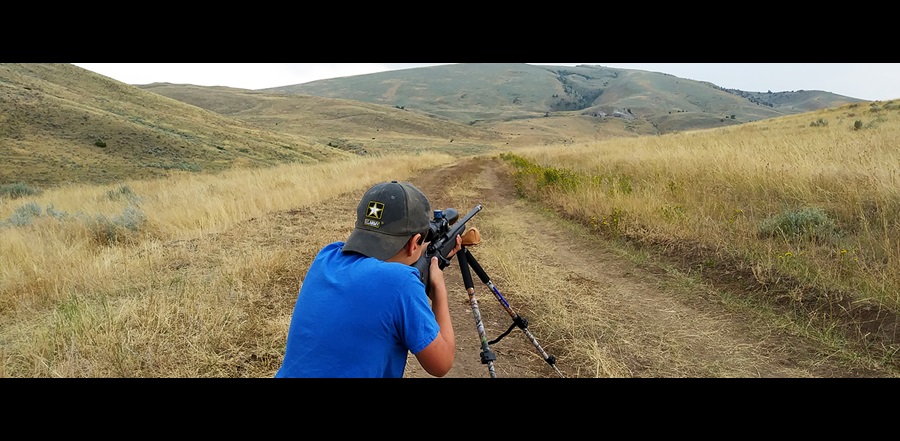 Don't miss any stories. Follow AG News!
Collin Edwards is a gifted long-range shooter. He outshoots ex-military snipers and shooting instructors at various competitions. And the truly amazing part? He's only 11 years old.
Collin has a dream of using his talent to help others and to serve God. One of Collin's goals is to join the U.S. Army Rangers as a sniper. Another plan Collin has is to use his shooting skills overseas for missions.
But this summer, Collin found a way to use his talents to support missions from his hometown in Pinedale, Wyoming.
In June, Collin attended an Assemblies of God youth camp in Wyoming. While at camp, pastors and camp counselors encouraged campers to raise $1,000 for Speed the Light, the AG Youth Ministries student-initiated program that provides missionaries with essential transportation. An inspired Collin decided to take on the challenge. He came up with the idea for every dollar donated, he would shoot one yard.
"I'm a really good shot, so I figured I would use my skills to try to raise money for Speed the Light," Collin says.
When Collin got home from camp, he and his dad, Duke, lead pastor at Wilderness Church in Pinedale, set to work on the fundraiser. They decided to spend July raising money, and posted about Collin's challenge on social media. From there, Collin's post received thousands of reactions and people from all over the country began giving. By the end of the month, Collin raised $1,340, becoming the second person in Wyoming to raise $1,000.
"I am really proud of him," Duke says. "It's cool to see his heart for missions and to see him use his talents to raise awareness and funds."
At the beginning of August, Collin and Duke set up the shot. They found a long and wide spot to use and set up a rock the size of a basketball 1,340 yards away.
Collin says he was not nervous about the shot because he competes in shooting competitions that range from 600 yards to one mile. So, it was no surprise when he made the 1,340-yard shot. Still, he was excited he was able to complete the challenge.
Next year, Collin plans on doing the fundraiser again, and aims to raise enough money to be challenged to shoot further than he's ever shot before.
"I want to encourage people," Collin says. "If you know what your talent is, find a way to use it."