Small-Town Faithfulness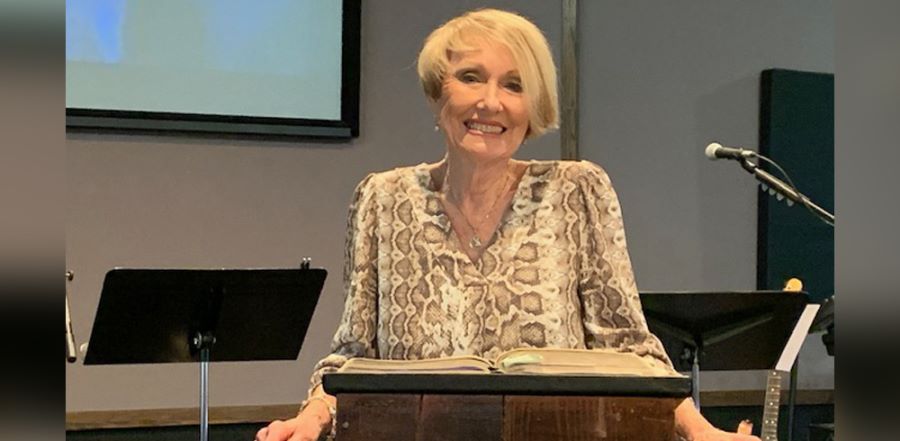 Don't miss any stories. Follow AG News!
Across the U.S., rural and small-town pastors rarely make headlines as they provide spiritual leadership, often for decades. One of those is Ann Brooks, 76, who served over 40 years alongside her late husband, Norman, at Victory Assembly of God in Bonner Springs, Kansas, just west of Kansas City.

Norman and Ann grew up attending Kansas City's Victoria Tabernacle, and married in 1960. Norman entered the grocery business; Ann became a beautician. The next few years, they served as youth pastors. In 1970, they received a call to reopen a closed Assemblies of God church in Bonner Springs. The mostly blue-collar congregation had dwindled to a few people who could not financially support the location.

Norman obtained ministerial credentials and outreach started. With the purchase of an old downtown church building, a thriving bus ministry and children's ministry launched.

In 1976, a major setback occurred when the building burned. Attendance dropped, but a core group voted to rebuild. Norman served as contractor, and men and youth of the church provided labor.

Senior trustee Roger McDowell was 5 years old when his family began attending, and his brothers were on the building crew. Ann Brooks led McDowell's wife, Joanna, to the Lord as the two worked together in a beauty salon.

"They've been there for the town," says McDowell, 51. He says many local residents who didn't attend the church felt as though they could ask for prayer or for conducting a funeral service.

Ann taught or preached as needed, but McDowell particularly appreciates her legacy of music ministry.

"She wrote holiday presentations that were incredible for a church our size," McDowell says.

In addition to jobs and ministry, the Brooks family had the challenge of a special-needs child. Their firstborn, Kelly Ann, was diagnosed with cerebral palsy. Ann's book If I Die, Will You Love Me? is the heartbreaking story of Kelly's institutional care and her death at age 12. Ann has since been an advocate for children with disabilities and parental rights.
"My mother's heart has always been moved by children and adults with special needs," says son Tracy Brooks, 57. "She always found ways to include them in programs and the choir."

In 2007, both Norman and Tracy Brooks were diagnosed with cancer. Both underwent successful treatment, but Norman developed other health issues. Ann, officially ordained in 2009, and Tracy assumed more of the ministry work. Tracy became lead pastor in 2010, and Ann continued as associate while caring for Norman until his death in May 2019.

Thirty years ago, Victory AG purchased 15 acres in Shawnee, just down the road from Bonner Springs, to allow for expansion. Construction in Shawnee finally will begin soon

Ann feels blessed to see a third generation of leadership. The McDowells' son Reece is children's pastor, and their daughter Madison and her fiancé, Jacob Hansen, are youth pastors. Tracy's daughter Lauren and her husband, Brian Thomas, are worship pastors and lead a growing young adult ministry.

"I'm so glad Ann is able to see God working through people she's invested in," says McDowell.