Somewhere Over the Rainbow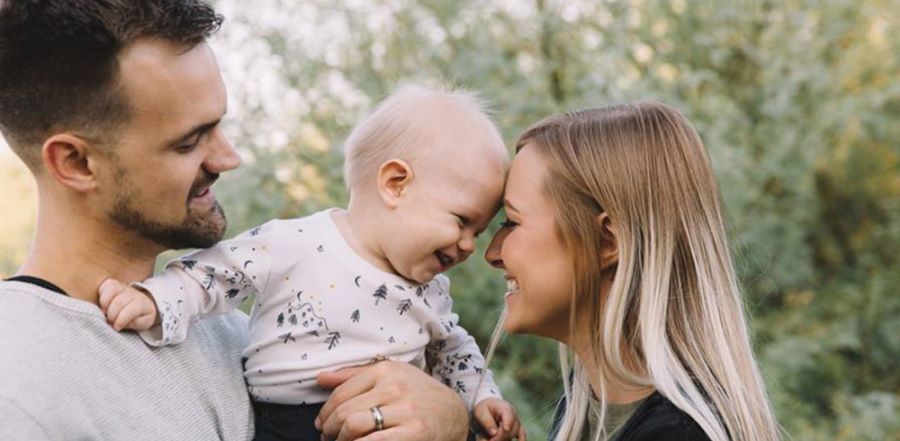 Don't miss any stories. Follow AG News!
Extreme sadness and depression are words that come to Bethany McGrath's mind when talking to a woman dealing with infertility or pregnancy loss. She didn't stop loving God, but she often questioned His decisions.

"I was angry so many times," McGrath recalls. "I wanted to stop ministry and move far away."
McGrath and her husband, Griffin, of Phoenix, tried to get pregnant for a year before seeing a doctor — not knowing that she was already pregnant. However, a few weeks later, McGrath had a miscarriage. In the next two years, McGrath miscarried five more times, requiring emergency room visits and surgeries.
For Ashley Houston, and her husband, Scott, of Irvine, California, miscarriage meant no shared memories with others. Even the surrounding presence of loved ones didn't provide immediate solace. Scott's father, Gordon, is secretary-treasurer of the SoCal Ministry Network while his mother, Nonda, is Women's Ministries director.
"We felt we walked through this alone, in isolation," recalls Houston, who took to social media to discuss her feelings. "Others felt sad for me, but didn't have the same sense of loss. They couldn't empathize. At first, I didn't know what I should talk about."
Houston now is able to discuss the topic openly and sees positive results from her miscarriage experience. She and Scott, married for six years, have a 5-year-old son, Jude.

"I got pregnant with him nine months after we married, even though we didn't plan to start a family so soon," she says. Since then, Houston, 30, has miscarried twice.
The death of her sister-in-law five months after Jude's birth spurred Houston to become healthier. She started losing weight, then found out she was pregnant. However, close to the first anniversary of her sister-in-law's death, Houston miscarried.
"I remember feeling this incredible loss — when I hadn't even known this 'person,'" Houston says. The degree of depression for her was unprecedented.
Houston says a doctor recommended that she continue to try to become pregnant after the miscarriages. Ashley and Scott kept trying for another baby, but every month, results were negative. Ovulation tests became a depressing chore. Ashley felt release when the due date of her miscarried baby arrived.
McGrath, 29, says one in four women has miscarried, and one in eight women is infertile.
"Whether or not you know a friend is struggling, odds are that multiple women around you are in this category," McGrath says. Bethany and Griffin — who is youth director for the Arizona Ministry Network — got a "rainbow" baby (born after miscarriage) on her seventh pregnancy. Myler came into the world in early 2017. On Feb. 4, 2019, they welcomed a second child, Wallace.
Both women agree that strong church support is important for a couple going through the aftermath of miscarriage. The Houstons attend Newport Church in Irvine and the McGraths attend Desert Springs Church in Chandler, Arizona.
"The Church should not be afraid of this conversation," Houston says. "We need to minister to those in infertility, miscarriage, and infant loss." She says sharing experiences helps couples know they are not alone, although too-few congregations provide for such a forum.
"Just having friends who weren't afraid to talk with me was very helpful," McGrath says. "I appreciate every person who checked in on me often, and who was OK with me sharing my feelings."
On the other hand, friends and relatives who remain silent send the wrong message.
"Even a simple 'I'm sorry' is often enough, but ignoring us was painful," McGrath says.