Southeastern Students to Advocate for Persecuted Christians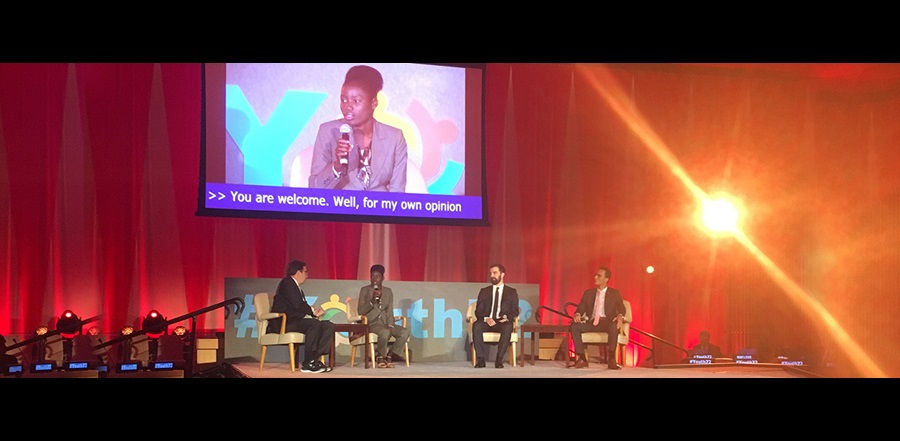 Don't miss any stories. Follow AG News!
With a passion of advocating for persecuted Christians around the world,
Southeastern University
in Lakeland, Florida, will start an
International Christian Concern
(ICC) club on its campus in the fall. The student-led chapter will raise awareness and partner with the advocacy team of ICC in their efforts to influence policy-level change in international religious freedom issues in countries of specific concern.
Based in Washington, D.C., ICC acts as a bridge between believers in free and persecuted countries through providing encouragement, prayers and aid, as well as providing an avenue for the voices and concerns to be heard by the church worldwide.
"Our goal for this club is to give students a space where they can learn about the reality of religious persecution and the link between religious freedom and human prosperity. Our students will have the chance to bring direct relief to those persecuted for their faith through trips into these countries of concern and witness firsthand the results and the detrimental impact of religious persecution," said SEU President Kent Ingle.
Ingle, along with Southeastern international student Joy Bishara, participated in ICC's Policy Day on Capitol Hill on June 5. The event focused specifically on Nigeria and the persecution of Christians in the country, including attacks perpetrated by the Fulani militants in the Middle Belt region of Nigeria. Members of Congress, policy experts, and Nigerian experts were in attendance.
Bishara was one of the more than 200 girls who were kidnapped by the Boko Haram at their school in Chibok, Nigeria, in 2014. She was able to escape early on by jumping from a moving truck. Since coming to the United States, Bishara has been able to share her story with many political leaders, including President Donald Trump. In a meeting between Trump and Nigerian President Muhammadu Buhari, Trump mentioned his visit with Bishara and his concern for persecuted Christians in Nigeria. Bishara has also been able to share her story with the United Nations Security Council, and most recently at the United Nations Youth Dialogue on May 30.
"Our hope is that SEU will become an agent of advocacy for those who are persecuted in countries of concern and serve as a model for other universities to join the fight against religious inequality," said Ingle.
As an advocacy chapter on campus, students will organize public events to raise awareness of religious freedom and persecution of Christians and other religious minority groups around the world. Students will also be given the opportunity to participate in ICC's annual Policy Day on Capitol Hill and visit relevant congressional offices to advocate on behalf of religious freedom issues.