Southeastern Partners with Medical School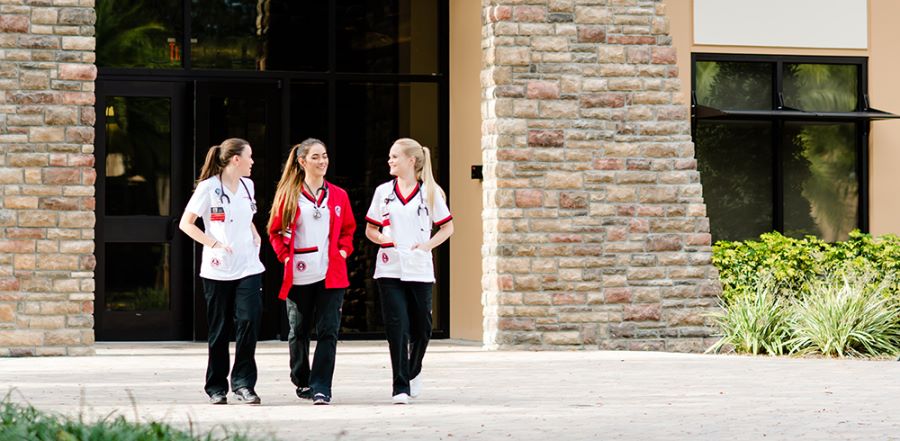 Don't miss any stories. Follow AG News!
Starting in the fall, freshman and sophomore students at Southeastern University (SEU) in Lakeland, Florida, who are planning to pursue a health professions career will be given a chance to secure a seat at the nation's largest medical school. The College of Natural and Health Sciences at Southeastern University (SEU) is partnering with Lake Erie College of Osteopathic Medicine (LECOM) to guarantee the acceptance of 15 SEU students yearly into their medical, pharmacy, and dental schools. Five students can be admitted to each of the three schools on a yearly basis.

A committee in the science department at SEU will identify high achievers who are freshmen or sophomores for consideration in the program. Students will then be interviewed by the committee before they are offered the chance to apply. The students will then go through the application process of LECOM. Those who are admitted will be guaranteed a spot at the school, even before taking the MCAT (Medical College Admissions Test).

"The main thing incoming students majoring in the sciences want to know is that Southeastern University offers a quality, competitive program that will prepare them for entrance to graduate and medical school," said Megan Wagner, assistant professor of biology at SEU. "Participation in this program will allow us to recruit, retain, and advance high achievers in the sciences at SEU."

Students are required to complete all four years at SEU prior to entering the program of their choice at LECOM. Failure to do so would forfeit their seat at the school. Students who are accepted into the program must maintain a GPA of 3.4 or higher.

To further prepare students for medical school, SEU will introduce Problem Based Learning (PBL) courses starting in the fall of 2018. These courses give students the opportunity to use critical thinking skills to solve real-world problems. The PBL model is the pedagogy used by medical schools to apply and advance learning.

"At Southeastern, we will offer PBL and hands-on innovate research opportunities to all of our high-achieving students. When LECOM became aware of the development of our PBL program, they recognized recruiting our students would increase long-term graduate success within their own programs," said Wagner.

The college also has a new technological addition — an Anatomage Table, a digital cadaver table. The three-dimensional table provides students with life-size images of cadaver samples often seen in medical schools.

"The 3D, interactive images available in the Anatomage will allow students to view, engage, and interact with medical school-level cadavers. The table will be used in multiple courses mirroring graduate school dissections and diagnostic learning experiences," said Wagner.

For more information on the partnership, click here or contact Megan Wagner at mmwagner@seu.edu.