Special Events Draw Unchurched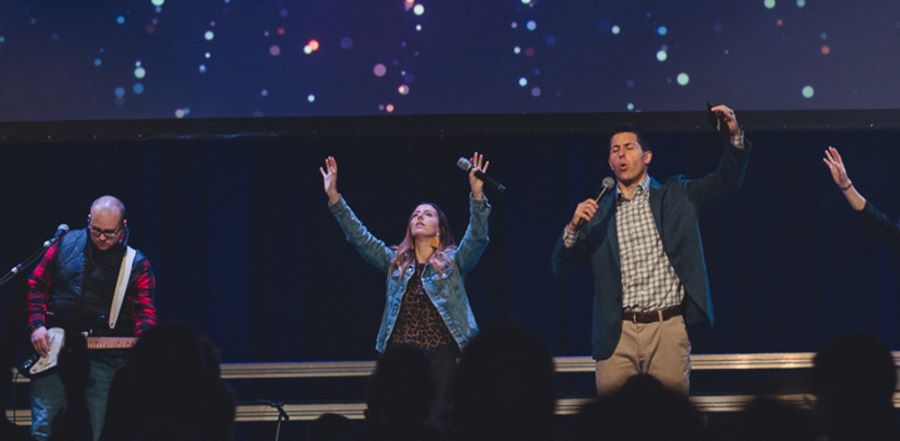 Don't miss any stories. Follow AG News!
In the suburbs of one of the Midwest's fastest-growing cities, a church plant in its fourth year is reaching the area's families, youth, and unchurched.
Summitcreek Church has grown to more than 300 weekly attendees since it launched in 2015 in Johnston, Iowa. Lead pastor Jonathan C. Palmer, 32, says the church's steady increase over the past three years has been especially noticeable among young married couples and children.
"We have a focus on the next generation, and a commitment to reach people who aren't otherwise going to church," Palmer says.
Palmer and his wife, Heather, started Summitcreek, a plant out of Oaks Church in Red Oak, Texas. Church Multiplication Network matching funds totaling $30,000, provided by AGTrust, helped. Summitcreek opened in the auditorium of Johnston High School, and in the first five weeks, 59 people prayed for salvation.
Since then, more than 450 people have dedicated or rededicated their lives to Christ at the church.
This year, Summitcreek moved services from Johnston to the gymnasium and performance hall of Des Moines Christian School in nearby Urbandale. Palmer says the move brought services closer to where many congregants reside. Additionally, the shift has enabled the church to use new state-of-the-art light and sound equipment at the school.
Johnston and Urbandale are both northwestern suburbs of Des Moines, Iowa's capital city and one of the fastest-growing metropolitan areas in the Midwest. Last year, U.S. News & World Report ranked Des Moines as the fourth best place to live in the nation. Forbes designated the Iowa capital as the top city for young professionals in 2014.
With this in mind, the church has geared many special events toward younger audiences. In the fall of 2017, Summitcreek launched monthly nights of worship and teaching for middle and high school students followed by a party. These Motion Nights have since grown to more than 50 students and attracted multiple unchurched families to the Sunday services.
For another special event, the church each November creates a theater feel in the auditorium, complete with snacks and popcorn. A movie-themed sermon is broadcast each week.
The church also throws an annual birthday bash with food trucks each September.
"Our highest-attended Sundays are those Sundays," says associate pastor Justin L. Mease, 42. "It's created an easy way for people to invite their friends and family because it's something special."
Summitcreek added a second service last fall to give members options for service times and to allow volunteers to serve at the church and attend a service in the same week.
The church has taken an active role in several local outreaches. The church partners with other area congregations to hold the Des Moines Royal Family Kids Camp, a weeklong outreach for abused and neglected foster children. Summitcreek also assisted New Life Center in the inner city with the launch of the Des Moines Dream Center, which opened last August. Summitcreek helped the center establish its clothing closet and is now working to help furnish the Dream Center's vision, dental, and chiropractic care room. Summitcreek adherents work at the Dream Center once-a-month days of volunteer service and outreach.