Spirit-Empowered Youth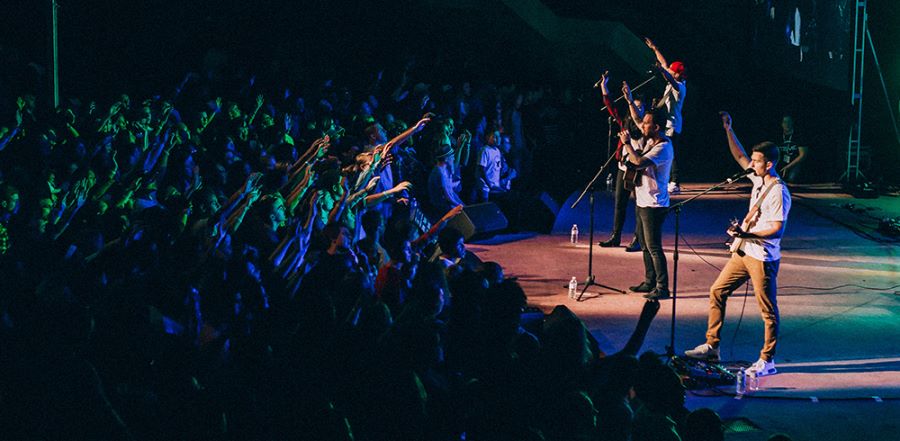 Don't miss any stories. Follow AG News!
A new generation of teenagers in New Jersey is yielding to the Holy Spirit at local youth meetings and statewide events. They reflect core Pentecostal values planted by youth leaders.
"The Book of Acts is being fulfilled," says Fabian Kalapuch, New Jersey District youth director.
Gatherings are bathed in prayer and fasting. Three regional prayer meetings preceded the 2016 annual state youth convention held at Fountain of Life Center in Burlington. About 1,000 young people attended the weekend event in November. At the close of the Friday evening service before the normal altar call was announced, attendees spontaneously rushed forward seeking God's presence.
Real spiritual fruit followed. Students are evangelizing more for Christ among their friends and getting more involved in local church ministries. Empowered by the Holy Spirit, they are overcoming the secular culture's assaults and temptations.
Andy Lynn, youth pastor at Marlton Assembly of God, recognized half a dozen students from the church running to the altar that night for salvation. Months later, a teenage girl, an admitted atheist, confessed to him that she is getting closer to God.
"Kids are hungry for the actual presence of Christ for themselves," Lynn says.
Kalapuch recalls a faith-building camp meeting in 2015. He and other youth leaders prayed for a move of the Holy Spirit before an evening rally. Kalapuch shut down the worship band to avoid any appearance of hyped-up emotion.
The Holy Spirit swept through the venue like a hurricane. For over an hour, the audience didn't stir. True brokenness prevailed. Teens experienced physical and relational healings. Others were called to ministry.
During a 2013 Ambassadors in Mission trip to Panama, New Jersey, youth witnessed an unforgettable demonstration of spiritual gifts. A disheveled man high on alcohol stumbled into a missionary church service the young people attended. Sensing a deep compassion for the intruder, one of the teenagers asked Kalapuch if he could approach the man and pray for him. Standing alongside the man, the 16-year-old began praying in tongues. He was actually speaking perfect Spanish, a language that he had never learned. A woman close by, in tears, confirmed the incident. The man gave his life to Christ and a transformation began.
Kalapuch believes greater moves of the Holy Spirit among New Jersey youth will happen this year. He sees the gifts of the spirit empowering young people to share the gospel message to a world that desperately needs Christ.