Spreading the Fervor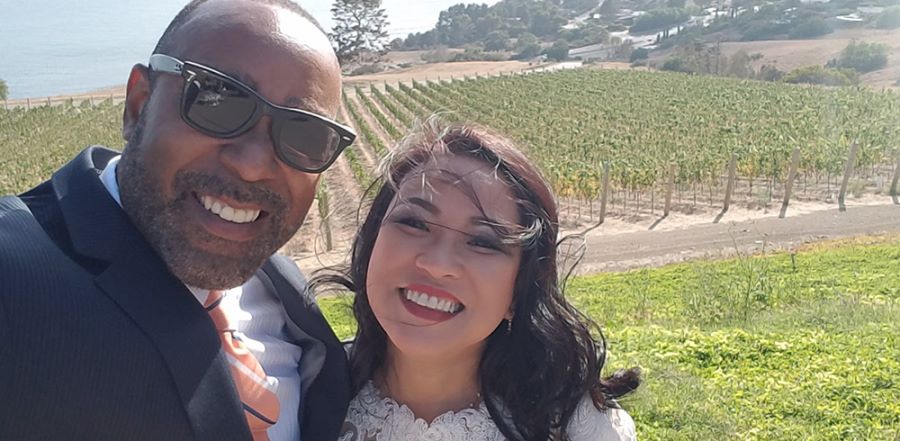 Don't miss any stories. Follow AG News!
Martiz Ware accepted an invitation to New Hope International Christian Center in Norwalk, California, as a self-proclaimed "bona fide sinner" in 2010. Today, he is assistant pastor.
Ware and his then cohabiting partner, Rebecca, visited a service at the invitation of a friend. He says Pastor Eric Angeles and his wife, Ruth, displayed amazing patience and kindness in presenting biblical truths. Ware commends other congregants for prodding him and Rebecca to make changes in their lives.
"It transformed our lives," Ware recalls. They accepted Jesus as Savior and wed. Ware has been on staff since 2014.
After his conversion, Ware began a lunchtime Bible study among his staff at California State University-Long Beach, where he has been director of administrative services for nine years. Employees from other departments have joined the weekly sessions in his office, too.
"We make sure it's not on company time, but it's changed the whole work environment," says Ware, 49. "There is freedom to talk about Jesus. People are not afraid to ask for prayer."
Being part of the church also has altered Ware's worldview on poverty as the result of four mission trips to the Philippines, where his wife is from originally.
"Even though culturally we may have differences, we're still all God's children," says Ware, who is a minority as an African-American in a predominantly Filipino church. Ware further endeared himself to the congregation when he donated a kidney to a Filipina woman who had provided marriage counseling to the Wares.
Angeles, who has been lead pastor since he migrated from the Philippines in 2001 — soon after the church started — hopes additional outreach will broaden the scope of New Hope's ministry.
"We're seeing a surge of energy because they're now part of the ministry team," says Angeles, 57. New Hope, with an average attendance of 150, has a disproportionate number of professionals in the medical field, especially nurses who must work every other Sunday.
A deterrent to growth has been a lack of a permanent facility. New Hope has been in five locations in its 17-year existence. Since 2013, the congregation has met on Sunday afternoons at Calvary Community Church, another Assemblies of God congregation in Norwalk.
"We don't have our own facility yet, and that is a challenge in reaching the community," Angeles says. In 2016, Angeles participated in the yearlong Acts 2 Journey AG Trust Church Transformation Initiative in an effort to identify weak areas of the church that could be strengthened. Evangelism and discipleship are key areas of future focus.
The church already is involved in annual outreaches to the community that include sponsoring a Light the Night/Trunk or Treat event for children that features hot dog and toothbrush giveaways, as well as a free Filipino-style barbecue where backpacks are distributed to 1,000 children. Ware is enthused by the involvement of teenagers and young adults in the church.
"The fervor of youth and young people can make a difference in the community," Ware says. "They are boldly evangelizing friends and are dauntless in celebrating God."
IMAGE - Martiz and Rebecca Ware