Still Riding on Reading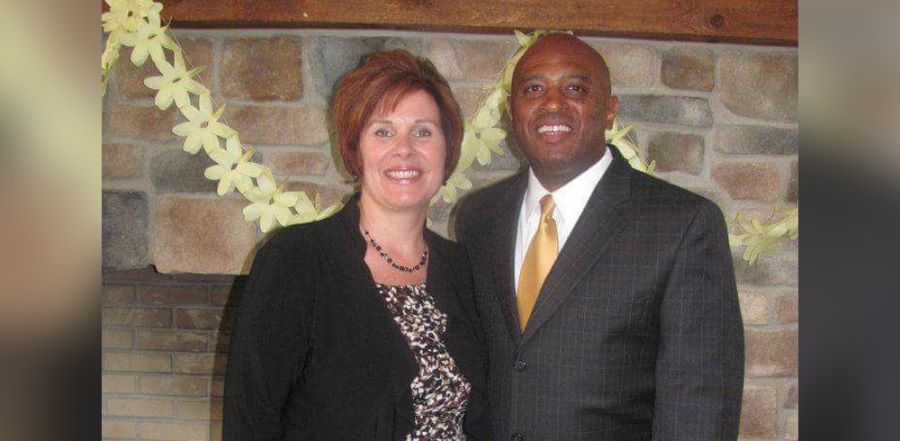 Don't miss any stories. Follow AG News!
Reading became such a thriving railroad town that Parker Brothers immortalized the Pennsylvania city as one of the four railroads in its popular 1935 Monopoly board game. At its height, more than 110,000 people considered Reading home. The city had one of the nation's first thriving outlet shopping tourism industries.
But as the railroad industry declined,
Reading
lost its footing. The city has decreased to 88,000 residents and now is known for low income and high murder rates. In 2010, the U.S. Census recorded that Reading had the highest proportion of citizens living in poverty in the nation. Gangs and drugs, specifically opioids, also are pressing issues.
However, there are people who have stuck with Reading.
"There's no better place to be," says Laurie Dawkins, 58. She and her husband, Allen D. Dawkins, 59, pastor
The Place Church AG
, a thriving multiethnic congregation in the heart of the northwest corridor of inner-city Reading. They are longtime residents who have stayed in the heart of the city through its ups and downs.
"It's the love that we have for the people in this city that keeps us here," says Laurie. She and Allen became lead pastors of The Place Church AG in January. They attended The Place for about three years before they became the church's bivocational pastors.
"They were a natural fit," says Evelyn Klingler, 55, founding pastor of The Place AG with her husband, Sam. "We kept thinking about how they were always pouring themselves into our young people and how they did the hard work that inner-city ministry requires."
The Klinglers planted The Place in 2012 after spending 21 years as an Assemblies of God
world missionary
in Latin America. When
Klingler
moved to Springfield, Missouri, to work in
National Women's Ministries
, she and Sam prayerfully asked the Allen and Laurie to become lead pastors.
Although Allen contends he and his wife didn't seek out pastoring The Place AG, he concedes that years ago they believed God called them to pastor in Reading.
Community involvement has been an important element of the church since its inception. The afterschool program Hope Club provides free art and cooking classes, as well as a free snack and dinner for students in grades seven through 12 who attend. As bivocational pastors, Laurie and Allen carry out their ministry passion in the marketplace, too.
Allen works for the
Reading School District
as a security guard and has been able to use his influence to make a difference in the local schools. Laurie works as associate director for the
Literacy Council of Reading-Berks
, where she has helped develop the organization's English as a second language program. Reading is a minority-majority city, and nearly 60 percent of its population is Hispanic.
Laurie also uses her experience with the Literacy Council to run the Hope Club, and afterschool program for teens who attend Northwest Middle School, Reading Intermediate High School, and Reading High. Evelyn and Laurie started Hope Club at church three years ago.
"We felt God calling us to reach students in the community by providing a safe place after school, teaching them life skills and character development to help them climb out of destructive urban mindsets," Evelyn says. "The teens who attend form healthy relationships."