Streams in the Desert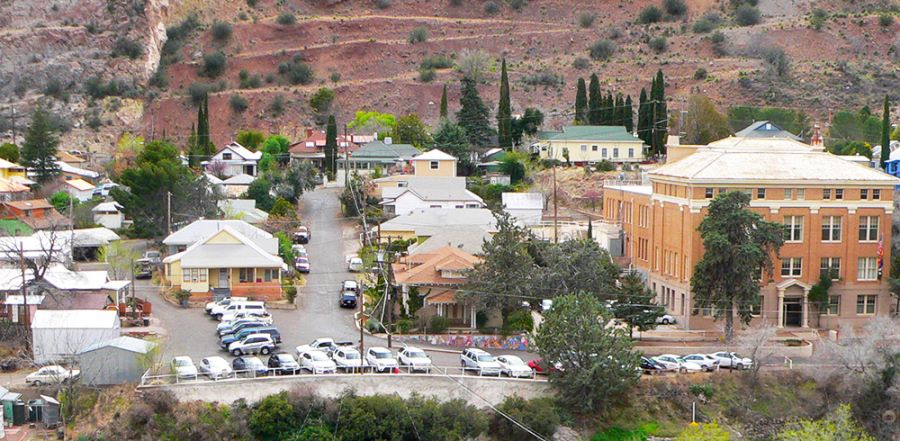 Don't miss any stories. Follow AG News!
Serving America's remote rural communities takes a special heart and divine calling. Pastors often stay only a season before moving on to more prosperous larger places that offer services and amenities unavailable in areas with sparser populations.
Small-town Arizona includes overlooked, neglected, middle-of-nowhere communities such as Solomon, a hamlet of 426 two hours northeast of Tucson, and Bisbee, an old high desert mining town of 5,500, located 11 miles from the Mexican border. Other areas include the mining towns of Globe and Miami, Arizona, plus Willcox, an agricultural community on Interstate 10, all with four-digit populations.
Poverty besets many residents in these desert and semi-arid climates. But like the big metro areas, people need vibrant churches led by Spanish-speaking Assemblies of God-credentialed ministers.
Emilio De La Cruz knows all too well the challenges that finding pastors entails. As superintendent of the Phoenix-based Southwest District, one of the AG's 14 Hispanic districts, the pastor of New Life Covenant Church in the Phoenix suburb of Avondale recruits ministers to lead congregations throughout the state.
"For years we've had a hard time keeping pastors in small towns; there are a lot of areas that have not been reached," says De La Cruz, 60.
In 2009, Susana Olivera, 43, left Cuba to move to Phoenix, where her mother-in-law had emigrated. Like her parents, Olivera and her husband, Yoandy Torres, 39, were credentialed AG pastors from Camaguey, a city near the center of Cuba where they had ministered since 1996.
Olivera began to preach in churches, but she also found work in a credit union, went to college, and earned an associate degree in business and management with honors. By 2012, she had saved enough money to bring her husband, daughter Libni and son Isai from Cuba to join her.
The next year, she and her family began helping with the Spanish service at New Life Covenant Church. In 2015, Susana and Yoandy accepted the pastorate of New Life Assembly of God in Bisbee, one of the oldest Spanish-language AG churches.
"They're a godsend," De La Cruz says. "These towns are so blessed to have pastors with experience, who love them, who are willing to make sacrifices."
Since Olivera's arrival in the United States, her brother, Abrahan Olivera, 49, has joined her in Arizona. After a time ministering in Miami, Arizona, he has moved to the neighboring town of Globe to plant a church.
Meanwhile, fellow Cuban AG pastor Arturo Alvarez is bringing new life to an AG congregation in Solomon. Olivera's sister Ana Maria also has emigrated with her husband, Samuel Reyes, to the southeastern corner of Arizona where they pastor the Spanish-speaking AG church in Willcox.
While for many of his fellow nationals, pursuing the American dream is a life goal, Abrahan Olivera never planned to leave Cuba nor become a pastor. A musician who sings and plays guitar, piano, and accordion, he always believed he would serve the church primarily through worship music.
"But then the Lord persuaded me to be a pastor," he says. Today Abrahan Olivera and his small flock are evangelizing neighborhoods while Allen C. Tyson, pastor of Calvary Shadows Assembly of God in Globe, is printing fliers and providing the church with a meeting place. Abrahan Olivera's wife is still in Cuba; he's saving money from his afternoon job at a local mine to bring her to Arizona as well.
Susana Olivera discovered the contrast between ministry in the U.S. versus ministry in Cuba.
"When people here who aren't in the church have needs, they don't ask God," she says. "In Cuba, people ask of God all the time."
In contrast to Cuba, where churches are full of young people, the Bisbee congregation is almost entirely composed of the elderly.
"The biggest petition we have is that the children and grandchildren come back to church, that they give their hearts totally to the Lord," Olivera says.
De La Cruz describes the Cuban pastors as joyful, upbeat, energetic, and particularly strong in worship — all the preachers also are excellent musicians. He says Latinos in the churches, primarily from Mexican heritage, don't mind being led by a Cuban pastor because they are so relational.
"They're very social and people-oriented," says De La Cruz, whose parents were born in Mexico. "They just love to be around people, share their lives with people, and that's what these towns need — shepherds that will be with these people all the time."
Particularly for first-time church attendees, the difference in nationalities is a curiosity.
"It's almost like a novelty: We have a Cuban pastor! Come meet our pastor!" De La Cruz says.
Image by Ammodramus - Own work, CC0, https://commons.wikimedia.org/w/index.php?curid=39130442