Former Strip Club Converts to Worship Site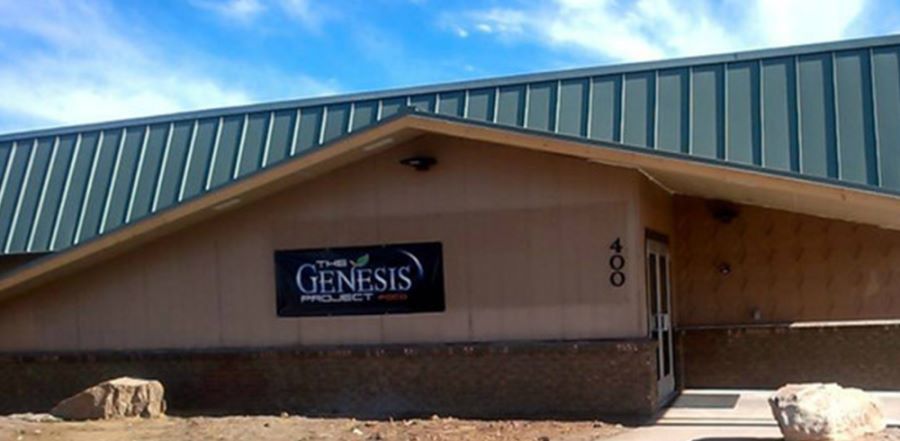 Don't miss any stories. Follow AG News!
Bright lights, loud music, and the heady smell of booze, cigarettes, and perfume formerly permeated A Hunt Club, a strip club in Fort Collins, Colorado. Now, Genesis Project Fort Collins stands as a symbol of hope, new beginnings, and redemption in the former spot of lustful and destructive desires.
After giving Jesus as Savior, club owner Aaron Bekkela says he felt compelled to sell the property to a church. He approached Dary R. Northrop, senior pastor of Timberline Church in Fort Collins, Colorado. Bekkela and Northrop earlier had established a friendship after Bekkela learned that one of the dancer's mothers and her prayer group at the church had been praying for him for years. Upon divesting himself of interests in the strip club, Bekkela visited the church and met with Northrop to share of his exit from the industry and his commitment to the Lord.
Inspired by Bekkela's desire to move away from the industry, Northrop says he saw it as a great opportunity to plant a church in one of the most underserved areas of town. The congregation already had planted two churches nearby.
Bekkela invited Northrop and Timberline Executive Pastor Rob W. Cowles to tour the club one afternoon before it opened. When they entered a dressing room, Cowles was overcome with emotion upon seeing pictures of children of dancers on lockers.
"It just broke me," Cowles says. "Before I even knew what I was saying, I said we really need to plant a church here and I need to lead it."
With Northrop's support, Cowles left his position and began preparing the new work, Genesis Project Fort Collins.
An anonymous donor purchased the building on behalf of the church. Genesis Project in Ogden, Utah, which has a similar mission as Timberline Church, contributed $5,000. Resurrection Fellowship in nearby Loveland, Colorado, also contributed $13,600.
Resurrection Fellowship Senior Pastor Jonathan Wiggins is part of a group of pastors who toured the building while it still operated as A Hunt Club. Wiggins says he sees the value of a church opening in the same locale as a statement of redemption.
The 7,200-square-foot building is now home to a 200-seat worship center. Services began in January, with a dedication ceremony on February 8.
In keeping with a vision to minister to needy people, a coffee shop soon will open employing at-risk youth to learn job skills. The coffee shop also will serve as a place for people to gather daily and to build relationships.
A donated trailer is being remodeled into a community center. There, General Educational Development tests and English as a second language classes, dinners, and movie nights will be offered to residents of the mobile home park bordering the church's property. 
Once the commercial kitchen is remodeled, local chefs and restaurant managers will provide training in culinary and restaurant careers. A partnership with a local nonprofit organization has provided connections to hotels and restaurants willing to hire those who come through the classes. A mobile food cart will be used to feed the homeless. While a church isn't defined by the its meeting site, Cowles says this project does serve as a metaphor for the transformative power of Jesus Christ.
"We don't create new beginnings, we know only Jesus can do that, but we create the space for that to happen and that primary space is authentic relationships in a consistent journeying with people," Cowles says.