Stronger Than the Occult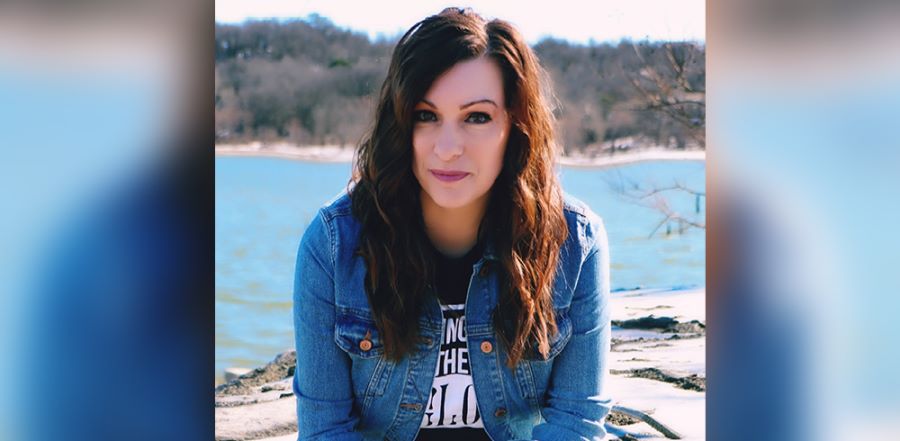 Don't miss any stories. Follow AG News!
Liberty A. Hice's life started with rejection — her mother left her on her father's doorstep in order to pursue a party lifestyle. Life with her father didn't prove so great either, so Liberty later returned to her mother's house, where she began using drugs and drinking alcohol. She also got enveloped in the occult; the house was filled with Ouija boards, tarot cards, and books of chants and curses. Little did she know that one day, deliverance from those strongholds would lead to a far-reaching ministry.
Following an argument at age 14 with her mother's boyfriend, Liberty found her belongings on the doorstep with a note telling her to leave. For a place to stay, she turned to men who supplied her with drugs. Open to demonic attack, the teenager began to hear voices and see apparitions. She also experienced painful open sores on her body.
By age 17, Liberty had married. Her in-laws, upon learning about Liberty's trials, urged her to talk with their pastor at First Assembly of God in Camp Verde, Arizona, and she reluctantly agreed. Pastor Leonard Bowser explained the symptoms represented a demonic attack, which Liberty could rebuke in the name of Jesus Christ.
Liberty remembered his advice when the next attack came. As dark images closed in, she rebuked them in Jesus' name, and the demons disappeared, along with her fear.
"If Jesus could make demons flee, I knew I needed Him," says Hice, who subsequently made Jesus her Savior while watching a Christian TV program. With no religious context other than the power of Jesus' name, she dove headlong into new life in Christ. Following discipleship by youth leaders at Camp Verde First Assembly, she started serving in kids' ministry with her husband.
Leaders at First Assembly, now known as
Desert Willow Church
, invited Hice to accompany them to the ongoing revival at
Brownsville Assembly of God
in Pensacola, Florida.
After serving in youth ministry, Hice and her husband planted Spirit Move Church in Goodyear, Arizona, in 2014. The church, meeting in a gymnasium, grew quickly to around 140 attendees and Liberty's prophetic gifts became apparent. Her background in the occult made her sensitive to demonic activity, and deliverance ministry became a regular part of church services, along with prophetic words. After studying through
Global University
and the AG's
Arizona Ministry Network
School of Ministry
, Hice received her ordination in 2019.
In 2019, Hice says she felt God's prompting toward more visibility for the prophetic words. With in-person meetings restricted starting in early 2020 because of COVID-19, the online visibility of
Spirit Move Ministry
increased, and focus shifted beyond the local church context.
"God began telling us to hit the streets and think globally," Hice says. The entire ministry team relocated to Fort Worth, Texas, in 2021 to join Hice, now an AG evangelist. Hice became acquainted with AG
North Texas District
Secretary/Treasurer
Gregg L. Headley
.
"They shared a real passion and heart for prayer and for the prophetic," says Headley. "Liberty has a real anointing for those things, as well as for raising up others to operate in them. God is raising up anointed ministry here in North Texas, and we're excited about it."
Spirit Move Ministry has continued to grow online, with a strong
social media presence
. Liberty's youthful appeal keeps her 47 years from distracting younger listeners, while references to historical Pentecostal outpourings resonate with older people. With COVID restrictions no longer an issue, she speaks at evangelistic events across the U.S., where teens and parents often attend as a family and come to the altar together. A Florida trip before and during the 2022 holiday season led to healing and deliverance services. She also ministers overseas. Ministry team families meet for prayer and discipleship.
Hice believes the Pentecostal experience, including spoken gifts, signs, and wonders, will be powerful factors moving toward the end of the Church age. She says God is calling the Church to awaken and cleanse, with prayer and fasting.
"People of all church backgrounds will recognize it, it will be unmistakable," Hice says. "In the end, we know heaven's agenda will prevail."