Students Changing the World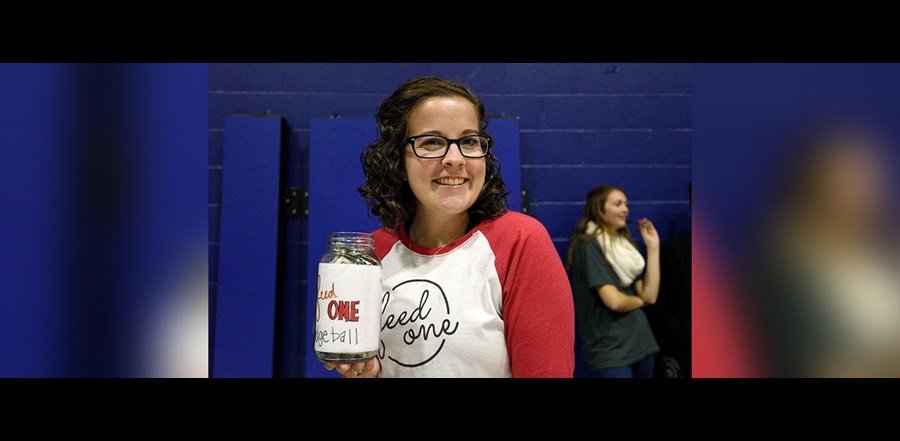 Don't miss any stories. Follow AG News!
Elizabeth Kahrs cried the first time she saw the FeedOne promotional video at her Chi Alpha chapter. A senior nursing major at the University of Missouri-Columbia, Kahrs, 22, always had a heart for kids, but witnessing how children deal with global hunger every day moved her to become part of the solution.
"FeedOne has stolen my heart," she says. So much so that after she graduates in May she won't become an emergency room nurse as planned. Instead, Kahrs will serve a year as a U.S. Missions missionary associate with Chi Alpha Campus Ministries USA at a local hospital, gaining experience before becoming a medical missionary with Convoy of Hope, FeedOne's parent organization.
Her story is just one of the many changed lives coming from the Chi Alpha Campus Ministries' partnership with FeedOne, a ministry that works to abolish hunger one child at a time.
"Students want to talk seriously about what they can do to see FeedOne succeed on campus as a long-term initiative," says Thomas E. Trask II, U.S. missionary with Chi Alpha at the University of Missouri. They see the importance of that partnership."
Derek Britt, U.S. missionary with Chi Alpha at Indiana University, sees similar responses with students at the campus in Bloomington.
"We want to instill in these students the idea that they are responsible to meet this need," Britt says. "We want to love people well so kids can eat. These students really get that."
That's what FeedOne's Heath Adamson loves to hear. Chief of staff for Convoy of Hope and global chairman for the World Assemblies of God Fellowship Next-Generation Commission, Adamson sees the potential of bringing university students on board with FeedOne's mission.
"Our partnership with Chi Alpha is ultimately a way to create space for them to have a voice and become part of the solution to feed children," says Adamson, former director for Assemblies of God National Youth Ministries.
What's happening at the University of Missouri and Indiana University's Chi Alpha chapters captures the essence of FeedOne's objective at campuses across the country. Adamson hopes an additional 10 campuses will be added by the fall semester.
The partnering Chi Alpha chapters have seen great results with fundraising efforts. Each November, the MU chapter promotes a small group challenge in which, according to Trask, students' "competitive attributes" raise money. When the effort started six years ago, donations totaled about $1,300. This past school year they raised $41,775 — in one month.
Some of the small groups collect loose change. Others hold more elaborate events. One group hauled a beater car to a prominent place around campus and let students take a sledgehammer to it for a fee. That raised $300. Another group borrowed Trask's dog and raised more than $200 in a "pet a puppy" event.
The entire chapter sponsored a dodgeball night, with one game dedicated to FeedOne, in which students had to buy their way in or pay for someone to get out. The game lasted for an hour and a half and raised $600. Other students take their own initiative. One girl "sold" meals from her college meal plan, in what she called "swiping away hunger," and donated that money to the cause.
Kahrs understands that where students focus their time, money, and energy can make a big impact.
"The waiting list for those kids has yet to be abolished," Kahrs says. "That is something I would absolutely love to see happen in my lifetime."
Trask enjoys watching students catch the vision and have it change their lives.
"It costs $10 to feed one child for an entire month," he says. "Working together as a group the money our students raised will feed 348 kids for a year. That's not bad."