Tackling Weekend Hunger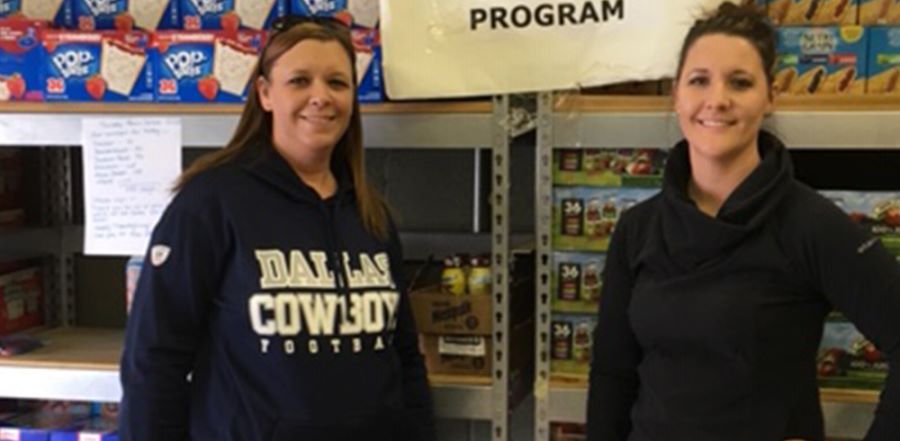 Don't miss any stories. Follow AG News!
Randy L. Valimont remembers being shocked after learning that two preteen boys had walked nearly six miles to a Christmas event at
Griffin First Assembly
because of hunger.
"We looked into the situation and found that a lot of kids are on a government plan of getting free breakfast and lunch at school, and those are the only meals they get that day," says Valimont, 59. "When they leave school on Friday and come back Monday, that's the first time they eat again. That was a wake-up call that there were people in our city who weren't eating on a regular basis."
The church of 5,700 on seven campuses worked with a public school to address the problem, and that led Griffin First to spearhead an effort through the
Spalding County Collaborative
of congregations and nonprofits. The entity created a novel and effective solution: each week a team of volunteers assembles bags full of shelf-stable foods and snacks that kids pick up at the school office on Fridays so they don't go hungry over the weekend. Today, the donation-driven program feeds hundreds of children each week through public schools.
"We find that the kids who really need help will hardly ever say it,"
Valimont
says. "We have to go find them."
Schools identify kids in need. Each week the collaborative's volunteers, which include many former teachers and educators, pack bags with nonperishable goods such as microwavable meals, granola bars, juice boxes, and apple sauce. They deliver the bags to schools on Friday, and students pick up their bags from the principal's office and take them home. Instead of placing the food in backpacks, which might draw unwanted attention to children receiving aid, volunteers bundle the food in nondescript grocery bags, which can be stuffed into regular school backpacks.
Russell I. Smith serves as Griffin First's children's pastor and heads up the church's participation in the effort. He says the church raises funds to purchase food because donated items often are not shelf-stable, nutritious, or easy for children to open and prepare.
"We have a certain type of food we need, and we need it in bulk, so we raise the funds and buy it," says
Smith
, 46.
Each bag contains the same dozen items. Over time, the program's leaders have learned that the edibles often feed younger siblings at home as well.
For Griffin First, the food program ties in well with the church's long-running bus ministry. For 24 years, the church has sent buses into some of the neediest neighborhoods in the city to bring kids to Sunday morning activities. The church feeds them breakfast and shares the gospel. Now the bus ministry helps identify kids who might suffer from food insecurity.
"We build relationships with them on the bus," says Valimont. "There's a networking that takes place."
Feeding children locally has had another, unexpected effect: missions giving and volunteering at the church rose across the board.
"God began to do things in people's hearts," Valimont says. "We have more people giving to the missions outreaches now because they see what we're doing locally. Millennials want to see where their dollar is going before they give."