Taking Back the Neighborhood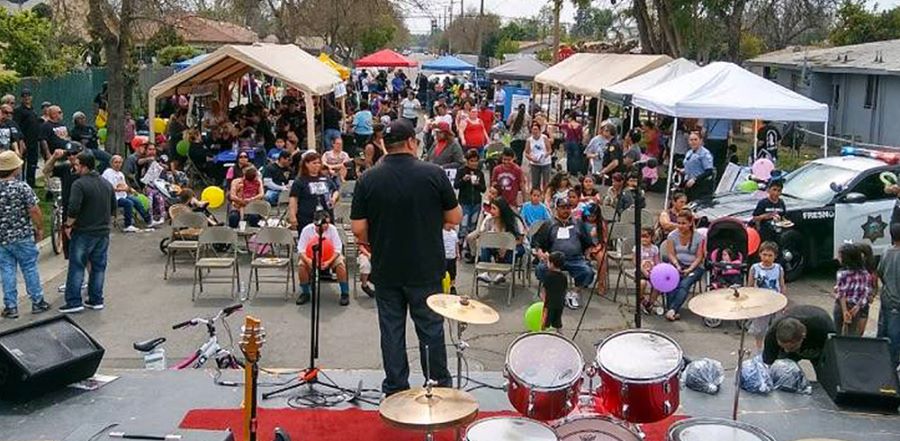 Don't miss any stories. Follow AG News!
Soon after Pastor James H. Franklin and his wife, Cyndi, arrived in Fresno, California, 24 years ago, he conducted a gang member's funeral. As he spoke, outside on the church steps another drive-by shooting took place. That day introduced Franklin to Fresno's gang culture, and he realized something must be done.
"What God was doing sending a white boy from rural Oklahoma to a California inner city, I have no idea," says Franklin, 59. "We found ourselves in the middle of the car-theft capital of the nation."
According to Franklin, an opportunity to get involved happened when a deacon from the church, Cornerstone Assembly of God, informed him that a gang member had been shot. The man wondered if his family could gather at the church for a memorial service for the deceased. The fact that those affiliated with the gang engaged in occult practices — members had 666 tattooed across their foreheads — didn't deter Franklin from offering compassion.
"That's someone's son, someone's daughter, someone's father, someone's brother," he said.
That time of commemoration, which included a meal, birthed Cornerstone's gang ministry. Former gang members started teaching Franklin about that culture, and the pastor began empowering them to take the gospel to their neighborhoods.
"Now when a gang shooting takes place, we respond," says Franklin. "We want to be sure violence doesn't escalate." Often the first on the scene, Cornerstone volunteers work with gang leaders to de-escalate the situation so that retaliatory shootings don't take place.
To convince residents that they shouldn't cower, soon after a shooting occurs Cornerstone volunteers show up in the area and set up a block party to try to restore a semblance of normality. A stage may be erected right next to where the killing occurred, or near a house that has been shot up. A band plays, and bounce houses give children a chance to play and laugh. These events occur several times a month when warranted.
Former gang member Michael A. DeJuarez, 38, has been leading this gang ministry for more than a decade, and is now Cornerstone's associate pastor/director of community and outreach initiatives. After spending most of his teenage years locked up at the California Youth Authority due to gang-related activities, DeJuarez says he began attending Cornerstone after his release. His mother required weekly church attendance as a condition for his being allowed to move back home, a plan supported by his parole officer.
After getting a job at a Jack-in-the-Box restaurant, DeJuarez says he planned to work Sundays but never got scheduled that day. Married and with a child on the way, DeJuarez accepted Christ as his Savior in 1996.
While attending an intense discipleship and leadership school, Masters Commission in suburban Phoenix, DeJuarez learned to identify and use his ministry gifts.
"It was one of the best decisions I ever made — it changed my environment," DeJuarez says. "It showed me there was life beyond a city where I was a gang member." Being mentored at Dream City Church in Phoenix equipped DeJuarez to share his story across the country, and thousands of kids responded.
When he returned to Fresno, DeJuarez started working at Cornerstone as a youth intervention worker. Under his guidance as a youth pastor, the youth group grew from about 50 to over 500. He started mentoring programs and other projects with the city, including community outreach at schools. And, he started a coalition that permits Cornerstone, which now has an average of 2,000 weekend attendees, to work with all sectors of society, including businesses.
"When shootings happen, we go out and find resources to help gang members if they want to get out," DeJuarez says. "That's the goal."
DeJuarez says the approach to reducing crime in one particular neighborhood proved so successful it caught the attention of Fresno Police Chief Jerry P. Dyer, 58. Dyer took DeJuarez to Washington, D.C., in 2015 to address the Department of Justice. Now millions of dollars are being allocated for similar programs in cities across the U.S. through grants and federal dollars.
Meanwhile, Franklin is a firm believer that engaged churches can be the answer in the nation's greatest mission field — the inner city.