Taking Hispanic Initiative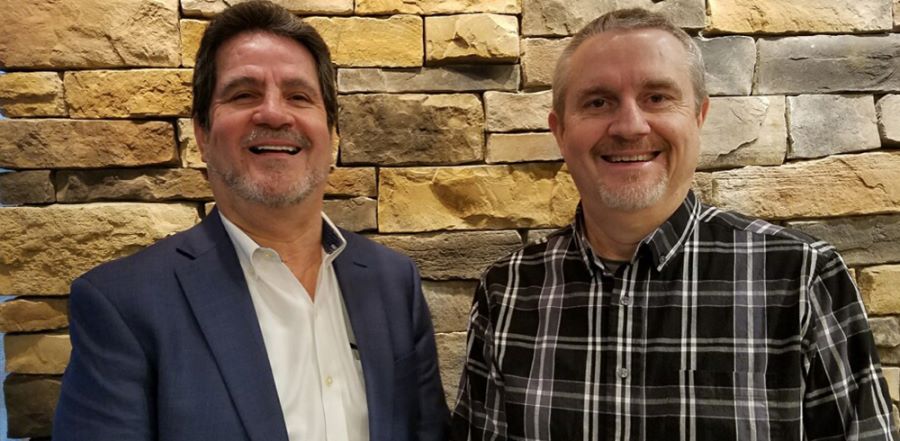 Don't miss any stories. Follow AG News!
Officials at Assemblies of God Theological Seminary (AGTS) are hopeful that a recent $1 million Lilly Endowment grant will serve as a springboard for the Springfield, Missouri, school in a new phase of reaching underserved Hispanic and African-American church leaders.

One of the first results of the grant is the hiring of longtime Hispanic Assemblies of God leader Sergio Navarrete as the director of Hispanic Initiatives at AGTS. Navarrete, who recently finished 20 years serving as superintendent of the Southern Pacific District, will commute to AGTS one week a month from California to oversee the program.

Randy C. Walls, associate dean at AGTS since March, says the seminary has been working to build bridges with Hispanic ministers since launching a bilingual program two years ago. The grant will help fund the hiring of Hispanic faculty and staff.

"If we understand anything about ecclesiology and missiology, it's that the work of God is always indigenous," says Walls, who has been on staff at AGTS sincen1997. "Whatever the ethnicity, it needs to rise out of the worldview and culture of the people at ground level, the local church. Sergio understands better than any of us what the landscape of education looks like among Hispanic leaders on an international level."

Walls, 66, says Navarrete, who has numerous contacts with educated Hispanic church leaders, will help AGTS fine tune the curriculum to meet the needs of Hispanics engaged in ministry.

"In Latin America, from Mexico to Argentina, we have thousands of AG ministers who have graduated with nonaccredited bachelor's degrees," says the effervescent Navarrete, 62. "Every year, over 10,000 students take Bible classes in the 14 AG Hispanic districts in the U.S. This great pool of students now will be able to earn a bilingual master's degree from the premier AG school."

Walls says AGTS will work with those who have earned bachelor's degrees in these Bible colleges to ensure that the credits transfer into quantifiable credit hours in full compliance with accrediting agencies.

Currently, a master's degree in leadership and ministry is the only fully bilingual program at the seminary. But additional degree programs are being discussed.

The bilingual program began online in 2020 and Walls commends AGTS enrollment coordinator Efrain Figueroa, a former Assemblies of God world missionary in Mexico, for substantially influencing the 15 students currently in a master's program cohort. That includes AG Costa Rica Superintendent Ricardo Castillo and AG Ecuador Superintendent Enrique "Jimmy" Salazar. Castillo also is president of the AG's Global Hispanic Fraternity (Navarrete is vice president).

AGTS is making headway in attracting more ethnic minorities. In 2018, white students accounted for 75% of the student body. Now whites comprise 66%.

Navarrete notes that Hispanics now constitute 49% of the AG's 70 million worldwide adherents.

Only one in eight AGTS students now attends classes in person. The rest take courses online. The 105 new master's students this fall is substantially greater than a year ago, when only 22 new master's students enrolled. Walls says a scholarship tuition price structure that lowered the cost per credit to $250 from $565 is chiefly responsible.

"Being online, this is a global initiative," says Navarette. "God is training an army at a higher level that will transform the world with quality education. The next generation of AG Hispanic leaders can obtain a master's degree in Spanish at low cost."

Navarrete, a native of Tijuana, Mexico, moved to the U.S. at the age of 18 to attend Latin America Bible Institute in La Puente, California. He went on to earn master's degrees from the AG's Vanguard University as well as Fuller Theological Seminary, plus a doctor of ministry from Azusa Pacific University. Walls obtained his bachelor's degree from Evangel University and both his master's and doctorate from AGTS.

Dennis J. Rivera, director of the AG Office of Hispanic Relations, served as a fellow district superintendent with Navarrete for 16 years when Rivera led the AG's Central District based in Denver. Rivera believes Navarrete is an excellent choice for the new role at AGTS.

"I have always know Sergio to be an educator with a heart to serve pastors," says Rivera, 66. "His heart for Hispanic leaders in the U.S. and in Latin America has marked Sergio as a leader who raised the ministry capacity of all those he served."

AGTS is in the process of searching for an African-American leader to head what will be called the William Seymour initiative at the school.

Earlier this year, in an effort to create a professional certificate in faith, work, and economics, AGTS held a celebration event with the first group of Hispanic leaders who received this certificate.
PHOTO: Sergio Navarrete (left) and Randy Walls are enthused about the Hispanic Initiatives program at AGTS.