Teaching Civic Responsibility — and Respect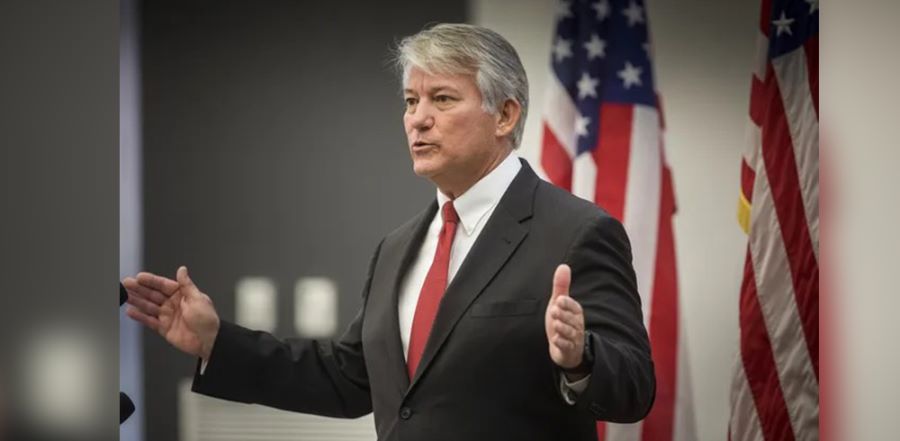 Don't miss any stories. Follow AG News!
LAKELAND, Florida — During his childhood in Lakeland,
Dennis A. Ross
developed an interest in law and politics. He fulfilled his ambitions by starting his own law firm and being elected to the U.S. House of Representatives. Since retiring from Congress in 2019, Ross has been a distinguished professor in Southeastern University's
College of Social Sciences and Humanities
. At the school, he is director of the
American Center for Political Leadership
(ACPL), which has a primary goal of encouraging civil discourse. Ross is extremely concerned about the evolution of American history civics curriculum in many of the nation's schools, from kindergarten through the university level. He says he encounters too many students who are apathetic or misinformed about how government operates.
"In a nation that has survived and thrived on self-government, we're setting up a generation for failure by not teaching them how to govern themselves," says Ross, 63. "We're doing them a great disservice by encouraging them not to participate."
Ross understands the pessimism many have about politics, which has grown increasingly partisan in recent years. He gets it that naysayers want to denigrate elected officials, acknowledging that they sometimes deserve scorn because of their behavior.
"But good leaders are necessary for this nation to thrive," Ross says. "We can't merely say,
Why go into politics? Everyone is corrupt, everyone is a buffoon
. People need to get involved, even if it's onerous."
Ross sees his current role as the toughest challenge he's ever faced — more than attending law school, taking the bar exam, launching a law practice, and even getting elected to Congress.
He laments that much of American history has been expunged from curricula because it has been deemed "offensive." He concurs that there are shameful episodes in U.S. history, but believes discussing the facts is a superior method to removing them.
"Higher education has taken a strong left turn," Ross says. "Many college campuses no longer want to seek the truth."
In his role at Southeastern, Ross is instilling students with the importance of civic engagement, particularly at the local level. He encourages students to become active in politics and to be willing to engage those with opposing views in civil conversations.
"As a Christian university, we have an absolute obligation to incentivize students to get involved in law and politics," says the energetic Ross. "We've been bestowed with certain gifts and talents by God, who gives us the ability to handle controversial issues." As part of his teaching, Ross spends a week each semester taking students to Washington, D.C., where they interact with congressional representatives.
STORIED CAREER
Ross watched Southeastern University grow from a small Bible college to the
largest Assemblies of God school in the nation
, now with over 10,000 students. After obtaining his doctor of jurisprudence from the Cumberland School of Law at Samford University, he worked as house counsel for Disney World in Orlando. He moved on to his own law practice — which eventually had 27 employees — specializing in workers' compensation defense, representing insurance companies, government agencies, and employers. He served as a Republican Florida state representative from 2000 to 2008, chairing the House Committee on Insurance. In 2010, voters elected him as a U.S. representative for the Sunshine State's 15th congressional district. In Congress, he served as a senior majority whip.
After four terms, he chose not to seek reelection, having grown weary of the divisiveness between Republicans and Democrats, which he feels led to an inability to pass meaningful legislation.
The conservative Ross notes that when he served in the Florida Legislature, he built several coalitions with Democrats, even though Republicans held sizable majorities.
"We must bridge relationships with people of different and diverse thoughts," says Ross, who has been married to his wife, Cindy, for 39 years and has two sons. "But now we're saying,
If you're not with me on one issue, then I'm against you on all other issues
. We have to teach tolerance in a pluralistic society."
Building relationships across the aisle is no longer encouraged in political circles, Ross notes.
"No one party has a monopoly on good ideas," Ross says. "We can't have the attitude that the other party is irrelevant just because they are out of power."
Ross has learned that by and large Americans are so disgusted with politics they never would consider it as an occupation. But Ross contends politics permeates American society.
"Just because students become nurses or missionaries, they shouldn't disregard the impact of politics," Ross says. "Our system of government requires individual participation, whatever occupation is pursued."
R. Bruce Anderson
, associate professor of political science at Florida Southern College in Lakeland, has been friends with Ross since his lawmaker days. Anderson regularly asks Ross to come speak to his students at the private school.
Anderson, 65, says Ross as a legislator represented a political anomaly: someone who looked at an issue from all angles before reaching a decision. He is grateful that Ross has carried that thinking into his role at Southeastern and the ACPL.
"Dennis focuses on policy, values, and basic moral compass points, as opposed to a particular ideology," Anderson says. "He urges students to consider all sides of a question. He teaches people how to think, rather than what to think."
Subsequently, Anderson says, the ACPL will produce good citizen leaders who deal honestly and transparently in the political realm, those who know the inner workings of government as well as the dangers of being manipulated by ideological purists. Anderson says he admires Ross because of his integrity.
"The value of having a good person in front of a classroom cannot be overestimated," Anderson says. "Dennis has come through the fires of politics, and now as a role model he can show students how to maintain a basic premise of honesty in the political world."