Team Tina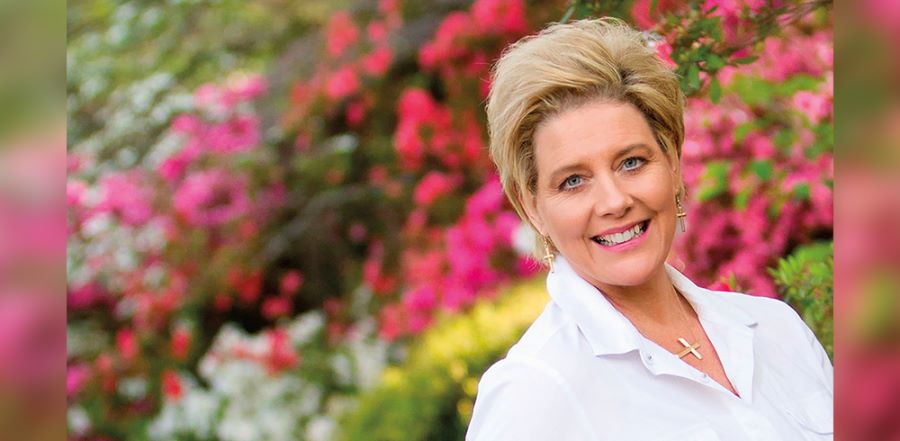 Don't miss any stories. Follow AG News!
In August 2014, Tina MacNamara of North Little Rock, Arkansas, was diagnosed with inflammatory breast cancer. Reflecting on her experience, she later blogged about being entrusted rather than cursed with the disease.
"I didn't fully understand at the time what that would actually entail, I just knew that the next year of my life would be a long and painful journey and I didn't want to waste the pain," MacNamara blogged. "Before I could even process all the ways that diagnosis would affect my family and me, I was sure of one thing: my pain would have a purpose."
MacNamara had never been so public about something personal, acknowledging that some posts made even her uncomfortable. Yet sharing the dark side of her experience elicited grateful responses.
"Ironically, visits to my site skyrocketed on the posts that I almost didn't share," MacNamara wrote. "Those were the posts that I received texts, Facebook messages, phone calls, letters, and visits from others saying they were encouraged, challenged, blessed even, by reading them. God's glory was most evident when I was at my weakest."
MacNamara experienced 17 chemotherapy treatments, using six chemotherapy drugs. Her treatment included $1.3 million worth of trial chemo treatments paid by research grants, three surgeries, three doctor's opinions, 109 doctors' appointments, 21 trips to Houston from Little Rock, 51 hotel nights, 31 blood draws, one blood clot, five biopsies, 33 radiation treatments, 42 prescriptions, 11 mammograms, 154 shots to the abdomen, two positron emission tomography scans, five computed tomography scans — and six wigs.
When the treatment ended, MacNamara was declared cancer-free in August 2015. She included in her numbers recap thousands of prayers offered for her healing. The total included one pathology report that showed zero cancer, and "one God who heals and answers prayer."
By December 2015, Rod Loy, senior pastor of First Assembly in North Little Rock, featured MacNamara in the church's family Christmas service. Each year during Christmas, the church meets the needs of many people, and lives are changed by the church's generosity.
Loy called MacNamara to the platform, gave the statistics of her story, and shared from her blog.
"Our pain is never wasted when we give it to God," MacNamara wrote. "MY trust was never in what man could do, but in what God could do."
MacNamara commended her Team Tina warriors as the most faithful, loyal, and connected-to-God people she had ever known.
Loy announced that Team Tina would be an ongoing ministry to those diagnosed with breast cancer from the church. Team Tina is made up of breast cancer survivors, people currently undergoing treatment, and others committed to be enduring prayer partners throughout the journey.
At Loy's introduction, over 20 women came from the back of the auditorium to the platform, wearing pink Team Tina T-shirts to surround MacNamara onstage — to a standing ovation from the crowd.
"One of the most beautiful things about the family of God is that we don't have to walk through things alone," Loy says. "This team is committed to making sure that no woman will have to be alone in the journey she faces."
Recently MacNamara faced a recurrence of inflammatory breast cancer. To read more of her story and for updates, visit: teamtina.me.
Sunday is National Women's Ministries Day in the Assemblies of God.