Teen's Martyrdom Still Sparks Hope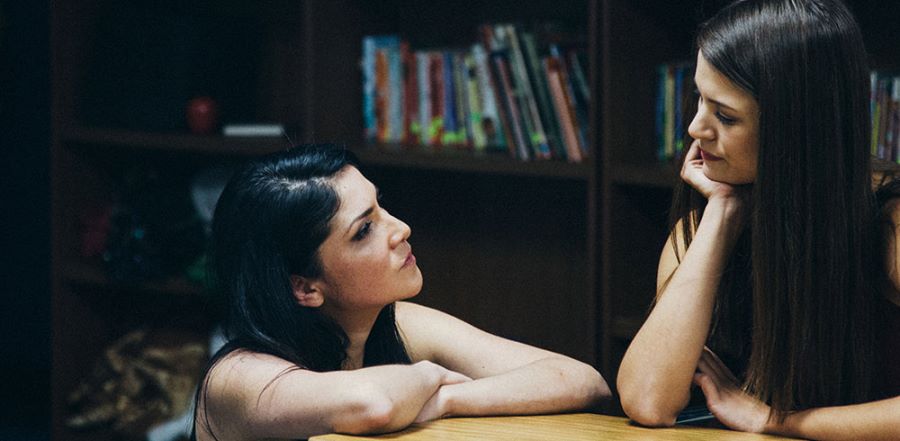 Don't miss any stories. Follow AG News!
I'm Not Ashamed will bring the story of Columbine High School shooting victim Rachel Joy Scott, who attended an Assemblies of God church, to movie screens nationwide this weekend.
Beth Nimmo, whose daughter Rachel was one of the dozen student victims in the April 1999 tragedy in Littleton, Colorado, partnered with First Priority founder Benny Proffitt to bring the story to the big screen.
I'm Not Ashamed opens in 500 theaters nationwide on Friday. Pure Flix (along with Visible Pictures and Big Film Factory) already has conducted several hundred private premieres for community leaders, pastors, and other audiences.
"We're hoping there is a good receptiveness for the premiere, so it will go into more theaters because of demand," says Nimmo, who was an executive producer on the film.
The movie tells the story of Rachel Joy Scott, a 17-year-old Spirit-filled Christian who affirmed her in faith in Jesus just before attackers Dylan Klebold and Eric Harris shot her. Rachel attended Orchard Road Christian Church, an Assemblies of God congregation. The Greenwood Village church's youth group meetings are portrayed in the film.
It isn't a sanitized version of reality, depicting Scott's rebellion that led to Nimmo sending her to Rachel's aunt (portrayed by Korie Robertson of Duck Dynasty) the summer before her final year of high school.
The movie reviews her parents' divorce, Rachel's questioning of her convictions, and a scene where she contemplates suicide while walking on a steel beam high above the ground.
Her mother says it's a realistic story about a teenager who, despite her mistakes, was attuned to God. Nimmo says Rachel's journals provided insights into her life.
"Her writings were very prophetic and talked about her death," Nimmo says. "God was speaking to her heart. That's what we tried to convey through the movie — a young girl whose desire was to impact her generation with the love of Christ. Despite the struggles, the shortcomings, her anxiety, and how she felt she was missing it, she got so many things right."
Even though some schools nationwide have had to resort to using armed guards on campus the past 17 years, Nimmo says the message of hope underlying I Am Not Ashamed is alive and well.
She says considerable attention focused on the preparations behind the massacre, but the backstory is how God prepared a witness to those experiencing feelings of hopelessness.
The Assemblies of God ministry Youth Alive is promoting I'm Not Ashamed as a follow-up to Our Schools Matter.
Kent Hulbert, national campus ministry coordinator for Youth Alive, notes that in September 1998, seven months before Columbine, AG National Youth Ministries began a partnership with AG U.S. Missions and AG districts to raise up Youth Alive missionaries to help mobilize students to reach other students as well as to equip churches to engage communities through local churches.
"This is why we launched the Our Schools Matter campaign," says Hulbert, a U.S. missionary. "Our Schools Matter empowers churches by serving local schools and mobilizing students to share the gospel."
Heath Adamson, senior director of AG National Youth Ministries, says students can make an impact for God the way Rachel did.
"The Assemblies of God views the school campus with the utmost importance in reaching this generation with the gospel," Adamson says.