Thanking the Judge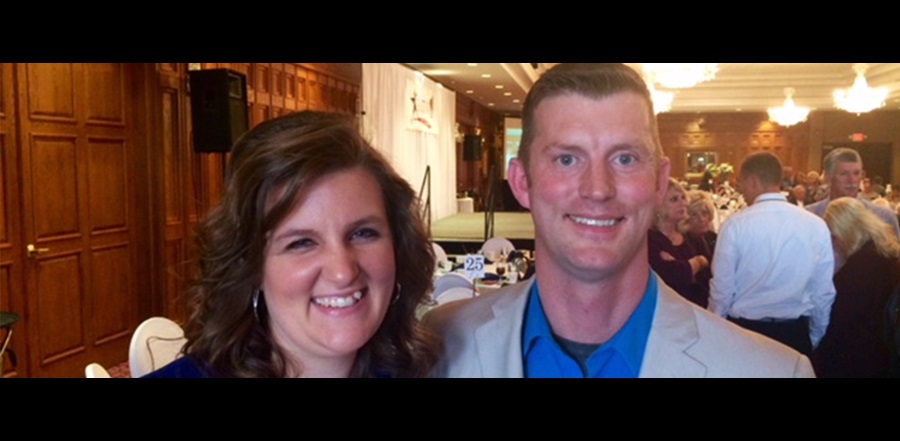 Don't miss any stories. Follow AG News!
Ryan J. Tice, 36, stood before Isabella County, Michigan, Trial Court Judge Mark Duthie for the fifth time, unaware that the ruling that could have sent him to prison would end up saving his life.
When Tice's mother fell ill with cancer in 2006, he began to abuse opioids, starting with Vicodin. His drug dependency only grew when his mother died in 2007.
"My addiction began to take over and, even though it got pretty bad, I couldn't admit that I had become an addict," says Tice.
Consequently, Tice, by then hooked on heroin, began to get in legal trouble, racking up five felony charges. Upon being summoned in 2011 to appear before Duthie for a fifth time — for drunk driving, fleeing, and eluding — Tice's attorney told him that he could arrange for a plea bargain of serving only seven months in the county jail. However, after learning about an alternative faith-based residential drug treatment program from a friend, Tice asked to be sent to Teen Challenge instead.
"No one had any objections, not even the prosecutor," Tice recalls. He told the judge he specifically wanted a Christian recovery program. Teen Challenge is a ministry of Assemblies of God U.S. Missions.
Although Duthie ordered Tice to stay only seven months at the Mid-Michigan Teen Challenge facility in Saginaw, Tice opted to stay and complete the entire 14-month program.
"God had a different plan for me," Tice says. After completing the program, Tice remained on the campus, serving as an intern the following year.
"You know someone has experienced genuine change when they want to help others," says Toni A. Johnson, executive director of the Teen Challenge center. After the internship, Teen Challenge offered Tice a staff position.
Last year proved eventful for Tice for multiple reasons. He married his wife, Krista, and he became a credentialed Assemblies of God minister. The couple attend Saginaw First Assembly of God. Tice also recently was promoted to men's program director at the Teen Challenge center.
"I have enjoyed seeing him grow and seeing his sincere change," Johnson says.
Now, Tice meets with students on a daily basis, assists with fundraising events, and teaches several student classes, including a leadership course.
In December 2017, Tice wrote a letter to a local newspaper expressing his gratitude for Duthie allowing him to attend Teen Challenge in lieu of spending time behind bars.
"Jesus Christ changes lives," Tice says, "With Jesus, anything is possible. There is hope; my story is proof of that."