The Community Pastor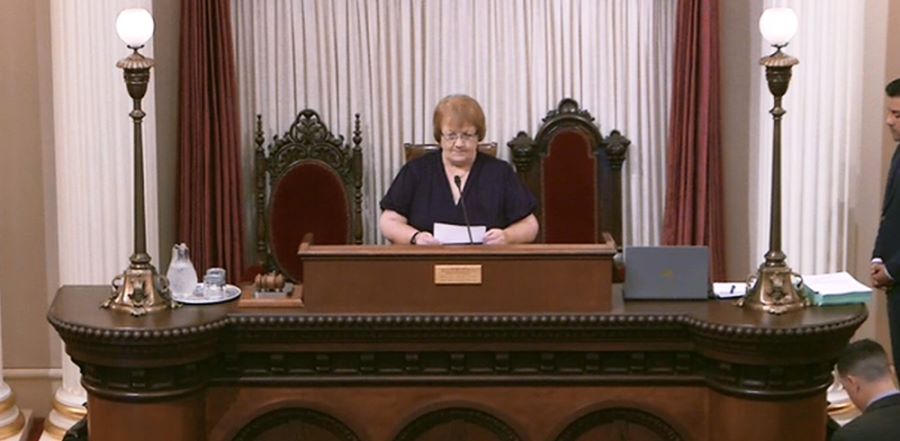 Don't miss any stories. Follow AG News!
The economic bust of 2008 clobbered tech-based Silicon Valley and brought Karen M. Abrego to Sacramento, California, where she serves as an associate pastor at Ebenezer Christian Center, an Assemblies of God congregation. But with the economy slow to recover, the church couldn't keep her in a full-time position. In late 2013, she began to seek additional employment.
Meanwhile, many in the Latino community that Ebenezer serves needed to access government programs, yet they didn't understand the steps for obtaining insurance under the Affordable Care Act. Abrego contacted Richard Pan, the area's elected official who held a health fair to help citizens enroll.
Two weeks later, impressed that more than 500 residents had taken part in the fair, Pan met with Abrego. Pan was delighted not only with the turnout, but also that Abrego remained unfazed while attending the needs of six people at once.
As a pastor, Abrego had grown accustomed to multitasking on Sunday mornings. Abrego told Pan that people in the community trust the church because it provides various community services.
Today, Abrego divides her work week between Ebenezer as community resource pastor and serving as part of the staff for Pan, California's District 6 senator, helping to provide safety-net services to the public. She has served in that position four years as the only such pastor employed by the California State Senate.
"(Pan) has been very wise to acknowledge that he can serve the people he was elected to serve better with the support and backing of the faith-based community," Abrego says. "I was already out there because my heart was there."
Pan told Abrego he wanted her on staff because she had a heart of compassion focused on caring for the people.
"That was the ultimate compliment to receive from an elected official," she says.
As a Senate staffer, Abrego liaisons with Cops and Clergy, an organization created by the Sacramento Police Department to work with youth and families in crisis. The police department named her 2016 community partner of the year, the first female minister to receive the award.
Abrego's responsibilities in the Senate may include helping a family in a medical crisis by handling red tape and paperwork to ensure that the patient is qualified to receive treatment. Another area of focus is "food desert neighborhoods" — working-class communities that lack access to fresh fruits and vegetables. Abrego belonged to a team that worked to open a corner grocery store to provide nutritious foods to primarily immigrant families without vehicles.
"This made a big difference to the health and welfare of the neighborhood," she says. Abrego attends neighborhood association meetings where she hears constituents' concerns and helps find solutions.
In her position in the California Senate, as in Ebenezer Christian Center, she's known as "Pastor Karen." In July, she opened the Senate session in prayer.
"God has given her amazing favor," says Nick Garza, secretary-treasurer of the Northern Pacific Latin American District. "She has an opportunity to be a bit of a Joseph in the home of Pharaoh."