The Forgotten Grievers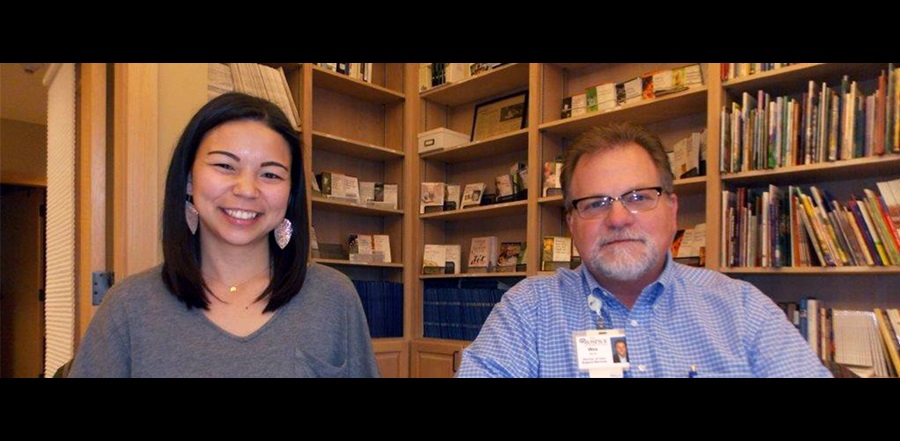 Don't miss any stories. Follow AG News!
Chantel Longino's mother, Patricia, died of lung cancer at 39, barely two months after her daughter turned 3. Chantel doesn't recall seeing her mother in the last stages of life. After Patricia's death, few traces remained in the family home to remind Chantel of her mother.
"I was not led through grief properly," recalls Longino, 29. "We did not talk about Mom."
Sadly, the belief that children are too young to understand the process of mourning a loved one still leads many parents to simply ignore their child's feelings.
"Children are forgotten grievers," says endorsed U.S. Missions Chaplain Wes M. Bynum, director of care support services for the Hospice of East Texas in Tyler. "We think of children as resilient, which they are, but that does not mean we don't need to pay attention to them going through grief. We have a tendency to neglect them."
For Longino, various decisions she made even in adolescence resulted directly from lack of a female adult role model. Because she didn't have specific memories of her mother, Longino didn't miss her so much as the idea of having a mother. Subsequently, she concocted scenarios of what they might be doing on special occasions such as Mother's Day or Christmas.
Eventually, Longino came to understand that she didn't deal with her mother's death in the healthiest way. She obtained a master's degree in social work, focusing on grief and loss in children and families. Since 2016, Longino has been children's bereavement specialist at the Hospice of East Texas. She has helped 200 kids grapple with the death of a loved one — grandparent, parent, sibling, aunt, uncle.
She prefers to meet a child before a loved one's impending death in hospice care so that she can prepare the boy or girl for what is happening: the biological process involved, the medical equipment being used, and introducing the doctor providing end-of-life care.
"I tell the child why Grandma looks different than she used to, and that it is still OK to hold her hand," says Longino, who has two sons, ages 4 and 1.
Longino facilitates conversations between children and parents — who often are unsure how to share the grim report of an impending death.
"Children have such vivid imaginations, it is better if they know what to expect," Longino says. "It is better if we can build rapport before the death, because a familiar face makes it less scary and traumatic than if a strange adult delivers the news."
After the death, Longino typically visits with a child three to five times, separating sessions by two to four weeks. Individual meetings are conducted for children as young as 4, while support groups start at age 6. Much of the time Longino facilitates conversations between parents and children — who may have misinterpreted information dispensed by adults.
Bynum, who sees between 40-50 clients die in an average week, notes that children don't process grief the same way as adults.
"Adults can take an abstract idea and give a concrete example, but kids think just the opposite," says Bynum, who became a U.S. Missions chaplain in 2011 after the death of his wife, Bee. "We expect them to process the grief by talking about their feelings and emotions, but they're just not equipped to do that because they don't have the life or developmental experience."
Instead, Bynum and Longino ask children who are grieving to write out stories or to create pictures to express how they feel.
The experience of a child dealing with the death of a loved one shapes how they deal with loss into adulthood, according to Bynum, 58. An adult who simply tells a child "you need to be strong" in the wake of a death can send a message that it's inappropriate to show emotion, he says.
"One of the least effective ways to cope with loss is by bottling it in," Bynum says. "If we teach that it's OK to feel sad about losing someone you love, it goes a long way in coping with losses throughout the rest of their life."
Few counselors specialize on grief therapy for children because there are many other seemingly more important areas to focus — drug abuse, divorce, mental health. Adults often think a child will get over a loved one's death because they are young, but that may not be the case, especially if the situation is mishandled.
"More than anything else you want to be honest," Bynum says. "Children, especially young children, are magical thinkers who fill in the gaps when information is not given."
Likewise, Bynum cautions against vague expressions or lying in an attempt to spare the child's feelings. Telling a youngster that a deceased relative is sleeping or on a long trip only causes confusion about when that person will wake up or return home. He also suggests using age-appropriate terminology and refraining from clichés. Bynum recommends that adults, even if uncomfortable, tell the child initially about the death rather than leave it to a "professional."
"Lots of times parents or grandparents want a pastor or counselor to talk for them," Bynum says. "But the news is much better received if it comes from those who are closest to the child."
IMAGE -

Chantel Longino (left) and Wes Bynum help children process their grief.