The Islands Proclaim His Light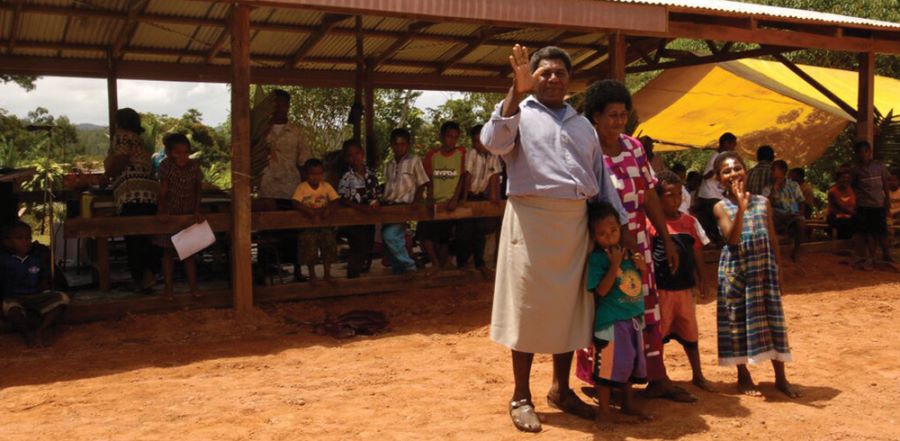 Don't miss any stories. Follow AG News!
On Dec. 13, churches across the U.S. will celebrate Bible Sunday by designating offerings to help Bible Alliance provide the FireBible for island people groups in three languages: Fijian, Samoan, and Haitian Creole. "The Islands Proclaim His Light" is the 2015 Bible Sunday theme, and churches can order free Bible Sunday promotional materials here.
The FireBible is a tremendous resource for overseas pastors and lay leaders. Often referred to as a one-book Pentecostal library, the FireBible includes 77 theme articles, 45 maps and charts, introductions to each book of the Bible, and study notes written from a Pentecostal worldview.
The Fijian, Samoan, and Haitian Creole FireBibles will have a far-reaching impact due to the worldwide diaspora of these island people groups. The Fijian and Samoan islands are part of the Pacific Oceania area of Assemblies of God World Missions. Jerry Jacob, AGWM area director, describes the need for the FireBible in both languages.
"The many articles included in the FireBible will enhance the Fijians' understanding of the Word, not only for the pastors as they prepare their sermons, but also for the laypersons reading the Word and studying the articles," Jacob says. Fiji has more than 400 AG churches, with nearly 50,000 members. Segments of Fijian populations also exist in New Zealand, Australia, Canada, and the United States.
"The Samoan FireBible will be a great help to Samoans worldwide as the church continues to plant churches, train ministers, and send missionaries," Jacob says. The Samoan AG International has 11 national fellowships and more than 500 churches.
Haitian Creole is the common language of the more than 10 million people in Haiti and another two million worldwide. Haiti has 220-plus Assemblies of God churches with nearly 80,000 members.
"There are few, if any, resources like the FireBible in Haitian Creole that offer the Pentecostal distinctive to the body of Christ in Haiti," says James Courter, U.S. AGWM missionary to Haiti.
"We are grateful to all of the churches that faithfully celebrate Bible Sunday with us every year," says Jeffrey Dove, missionary director of Bible Alliance and Life Publishers. "Since the year 2000, Bible Sunday offerings have helped substantially in making available 53 FireBible editions in 41 languages."
The list of FireBible editions available and in production is here.