The Jonah Experience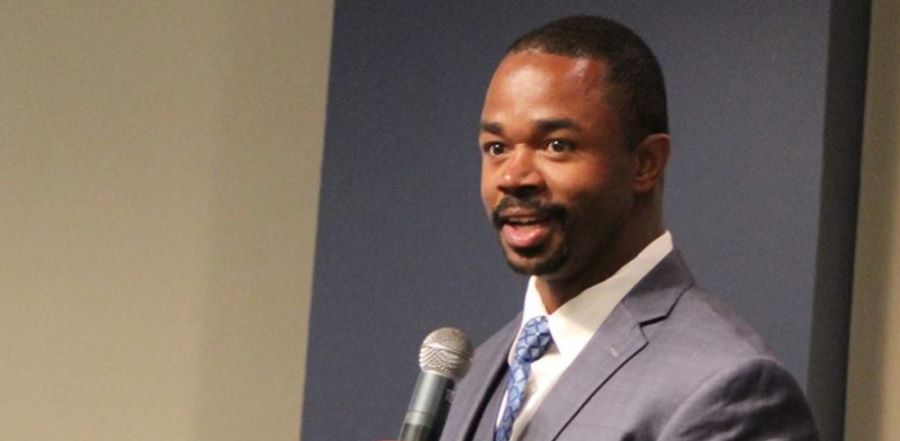 Don't miss any stories. Follow AG News!
When Hagos Hoard arrived in Brazil in February to begin his Assemblies of God World Missions missionary associate term with Global Teen Challenge, it meant returning to the country he once visited in order to flee his calling.
After graduating high school at 16 and enrolling at the University of Michigan on a full scholarship, Hoard associated with drug and alcohol abusers, stopped attending classes and, without informing his family, flunked out of school after two years.
Having lost his scholarship, Hoard decided to return to his hometown of Detroit. While there, Hoard reverted to the faith of his legalistic upbringing, characterized by a sense of obligation to earn God's approval and a belief that biblical gifts of the Spirit no longer exist.
In order to hide the fact that he had dropped out of school, Hoard told his family that he would apply for a missionary apprenticeship program that his church offered. Hoard excelled in the program's six-month training process and was selected to serve on the church's first missions team in Brazil.
What followed was an intensified double life: during the day, Hoard learned Portuguese and evangelized, leading five young people to salvation in Christ. At night, however, he often ignored his responsibilities in favor of using drugs and alcohol.
"What I couldn't shake was the fact that the students I was discipling were genuinely transformed," Hoard says. "I remember thinking, 'I led you to Christ. How do you have this power source that I don't have?' "
When he returned to the U.S., he experimented with harder drugs, eventually being sentenced to jail after stealing from his employer to support his addiction. The news devastated Hoard's family members, who had heard little from him for nearly four years.
While behind bars, Hoard recalls one particular visit from his sister, Jamila Hodge, who told her brother he reminded her of the biblical prophet Jonah.
"I encouraged him that he had a special calling and he was running from it," Hodge says. "That jail cell was like the belly of a big fish."
During Hoard's sentencing, Hodge, a law school graduate who now serves as a federal prosecutor, petitioned the judge to allow Hoard to enter a Christian-based rehabilitation program. The judge granted the request, and Hoard began a 12-month residence program with Teen Challenge International of Mid-America in Cape Girardeau, Missouri.
Although Hoard gladly accepted the ruling, his transition to Teen Challenge was anything but easy.
"I thought I was broken when I walked in the door after nine months in the county jail, but God was just beginning to expose the depths of my pride and self-reliance," Hoard says. As he received care from staff members and heard testimonies of the power of the Holy Spirit in their lives, Hoard finally decided to surrender completely to Christ.
After graduating, Hoard served as an intern and later a staff worker at Mid-America Teen Challenge, completed Global University studies, and obtained his license to preach. All the while he felt a strong call to return to Brazil.
"It was like a phone constantly ringing that I had to pick up," he says.
Hoard spent the intervening months awaiting his visa approval, living with his sister and her family.
"It was such a blessing to have time together and to see how Hagos has grown so much spiritually and had such a life change," Hodge says.
While a missionary associate in Brazil, Hoard will travel with team members and encourage other addiction recovery organizations to come under the umbrella of Global Teen Challenge. During Hoard's first week in the South American nation, he visited an open-air market full of drug users.
"The neighborhood has been handed over to them, and many Brazilian people believe that these crack addicts have abdicated their humanity," Hoard says. "I wept as I looked around at the sea of people with crack pipes in their hands. I know that I'm called to destroy that ideology because I serve a God of miracles."