The Last Week of Jesus Video Series, Free for Easter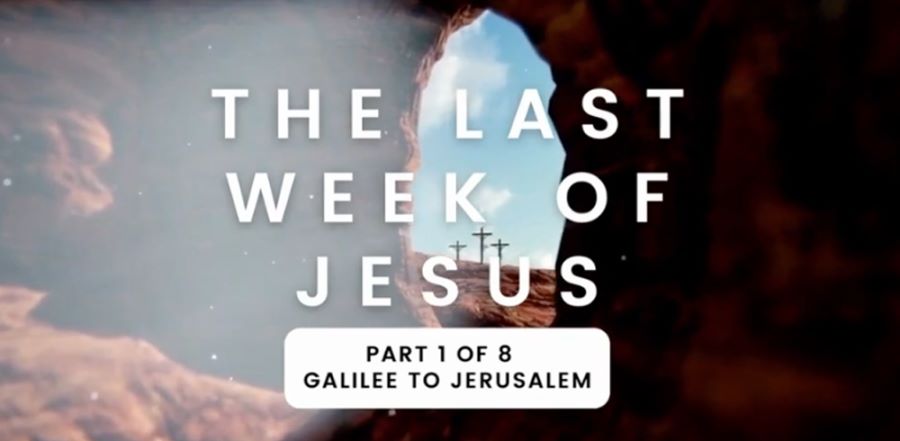 Don't miss any stories. Follow AG News!
The Assemblies of God
Center for Holy Lands Studies
is excited to share a free eight-episode video series called,
The Last Week of Jesus
. It will bring to light this coming Easter season what Jesus experienced as He was obedient to the will of the Father and fulfilled Scripture.
Filmed on location in Israel, Amy Flattery, the director of CHLS, provides insightful teaching that covers Jesus' journey from Galilee to Jerusalem to the aftermath of His resurrection.
"The videos allow the viewer to enter into the context of geography, history, the spiritual climate of the day, and the languages of the biblical text," Flattery explains. "With this context in mind and visuals at your fingertips, the actions, and decisions that Jesus made become all the more impactful as we consider the depth of His care for humanity."
General Secretary Donna Barrett strongly endorses the video series, stating: "The teaching and the filmed-in-Israel visuals will make Christ's journey to the Cross and Resurrection come alive. As you enter into the world of Jesus, you will gain a new understanding of His love for us."
The Last Week of Jesus
videos run approximately five to nine minutes each and sequentially cover: Galilee to Jerusalem, The Things that Make for Peace, Conspiring Against Jesus, Betrayal at the Crossroads, The "Trial" of Jesus, The Crucifixion, The Burial, and The Resurrection. Flattery provides multiple insights in each video that many believers may be unaware of, bringing clarity to Scripture and answering the "why" questions that those unfamiliar with the Holy Lands or the time period often have.
General Superintendent Doug Clay is excited about the release of
The Last Week of Jesus
as it places into context what Jesus experienced: "It will impact powerfully a believer's personal Bible study as well as be an effective ministry tool for the local church," he states.
"All the videos are free to use and distribute," Flattery says. "In addition to the
CHLS website
,
The Last Week of Jesus
is also posted on
YouTube
."